Iraq
Iraq solidarity key to promoting security, welfare: Iran's Larijani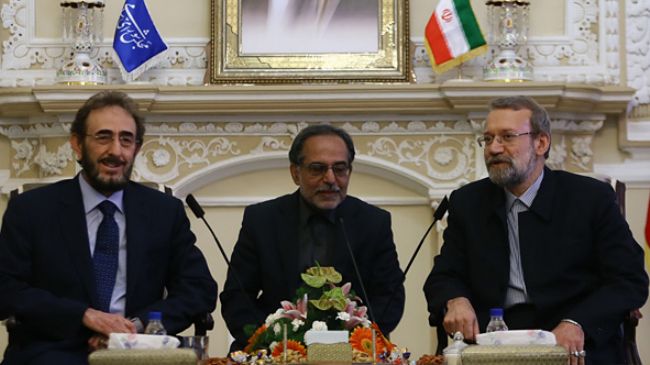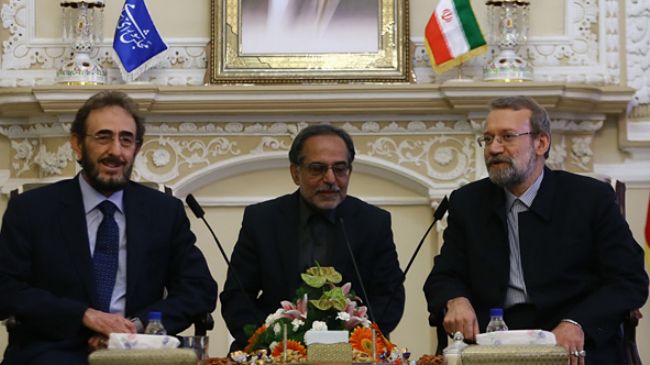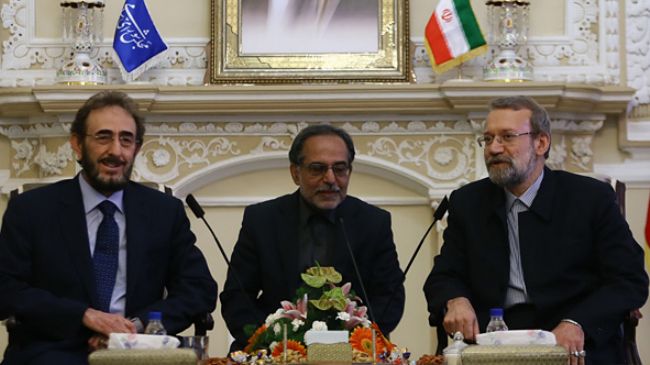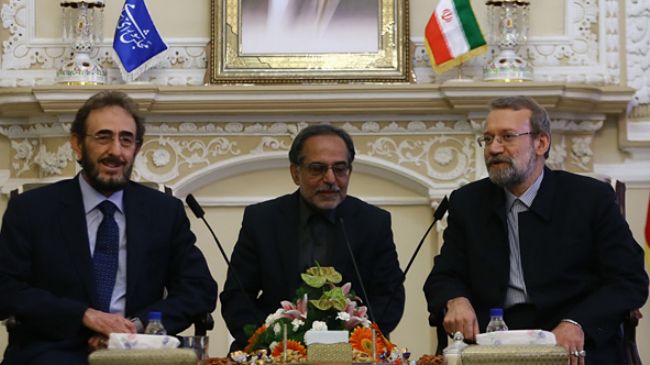 Iran's Majlis Speaker Ali Larijani has called on all Iraqi groups to unite in order to set the stage for greater security in the country.
"Agreement and political solidarity among all Iraqi groups, including Shiites and Sunnis and Kurds, will prepare the ground for improving security and welfare in Iraq," Larijani said in a meeting with Iraqi Defense Minister Saadoun al-Dulaimi in Tehran on Wednesday.
"In light of that, economic, social and political development will materialize through a democratic move," he added.
He said all Iraqi groups should work in tandem to settle the country's problems.
Violence has spiked across Iraq in recent months. According to the United Nations, more than 5,000 people have been killed in acts of violence in the country so far this year.
Larijani underlined that Tehran and Baghdad have enjoyed good relations over recent years, urging both sides to tap into the existing potentialities to further expand cooperation.
Referring to the latest developments in Syria, the top Iranian official warned that insecurity in Iraq and Syria could engulf the entire Middle East.
"Certain countries capitalize on the critical situation in Syria to fan the flames of conflict in Iraq and set the scene for terrorist groups to operate in the country, oblivious to the fact that insecurity in Syria and Iraq will drag the entire region into sectarian and religious rifts," Larijani pointed out.
Syria has been gripped by deadly unrest since March 2011. A very large number of the militants operating inside Syria are reportedly foreign nationals. According to reports, the Western powers and their regional allies, especially Qatar, Saudi Arabia, and Turkey, are supporting the militants operating inside Syria.
According to the UN, more than 100,000 people have been killed and a total of 7.8 million of others displaced due to the violence.
The Iraqi defense minister, for his part, hailed Iran's efforts to establish peace and stability in Iraq and in the region, saying closer relations between the two countries will serve mutual interests and promote regional tranquility.
Dulaimi warned that the perpetuation of the crisis in Syria would be detrimental to regional countries and serve the interests of the Israeli regime.
The Iraqi defense minister arrived in Tehran on September 22 at the head of a high-ranking delegation to hold talks with senior Iranian officials on bilateral defense cooperation as well as important regional and international issues.