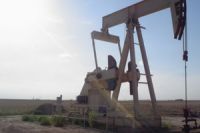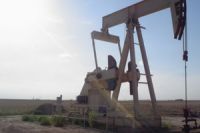 Iraq has summoned Turkey's charge d'affaires over Iraqi Kurdistan's selling of oil to Turkey without Baghdad's approval.
The Turkish official, Efe Ceylan, was summoned on Sunday in reaction to the announcement by the Kurdistan region's Natural Resources Ministry last week that its first shipment of crude oil, exported directly to Turkey, had gone on sale.
It is said that the flow of oil to Turkey began in early January through a pipeline which carries the oil to the Turkish port of Ceyhan, adding that more shipments to Turkey are expected to follow by the end of this month.
On Sunday, Hussain al-Shahristani, Iraq's Deputy Prime Minister for Energy Affairs, issued a statement after a meeting with the Turkish diplomat saying that "Iraq considers the export of oil through its international borders without government approval as a violation."
"The Iraqi government holds Turkey legally responsible on this subject, and reserves the right to demand resultant losses," the statement added.
On the same day, Iraqi Prime Minister Nouri al-Maliki warned the Kurds in the semi-autonomous Kurdistan region of funding cuts if they continue to export crude oil to Turkey, saying, "This is a constitutional violation which we will never allow, not for the (Kurdistan) region, nor for the Turkish government."
"Turkey must not interfere in an issue that harms Iraqi sovereignty," Maliki added. Iraqi Kurds and the central government in Baghdad have been in a long-running dispute over the control of oil exports in the three-province northern region.