Iraq
Middle East
Turkey
Iraq summons Turkish ambassador over deadly strikes in Kurdistan region
Iraq's Foreign Ministry has summoned the Turkish ambassador over recent deadly airstrikes carried out by Ankara against the purported strongholds of the Kurdistan Workers' Party (PKK) militant group in the country's northern semi-autonomous Kurdistan region.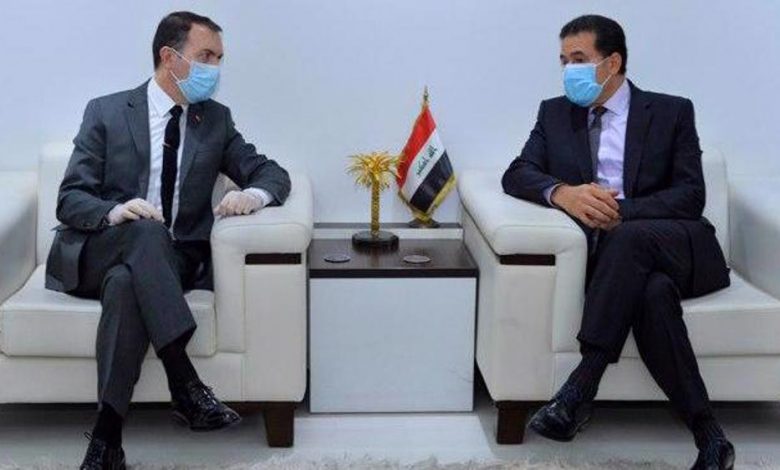 The ministry said in a statement that Ambassador Fatih Yildiz was called in on Tuesday, and held a meeting with Iraqi Deputy Foreign Minister Abdel Karim Hashem Mostafa, who voiced Baghdad's strong protest over the air raids in a memorandum, Arabic-language al-Sumaria television network reported.
The report added that the memorandum pointed out that the Iraqi government condemns violations of its sovereignty and airspace.
The latest strikes, according to the memorandum, contravene international conventions as well as relevant rules of international law, and run counter to friendly relations, principles of good neighborliness as well as mutual respect.
The top Iraqi official then called on Turkey to stop its unilateral military operations, and voiced his country's readiness for joint cooperation in controlling border security in a manner that serves the interests of both sides.
The Iraqi deputy foreign minister finally urged the Turkish ambassador to convoyed Iraq's protest to competent authorities in Ankara, and ask them to take measures aimed at the stoppage of such violations and prevention of their occurrence in the future.
Parliament condemns Turkish strikes as violation of Iraqi sovereignty
Separately, the Iraqi Council of Representatives denounced the Turkish airstrikes against regions in the country's northern Kurdish region as a violation of national sovereignty.
"Turkish forces are still pressing ahead with their attacks and continue to shell Iraqi lands. This is considered a violation of national sovereignty, and an explicit threat to the security of civilians and their properties," the parliament said.
It added, "We have earlier condemned such military operations, and called on the Iraqi government to carry out its duties as regards protection of civilians, work towards a solution to this problem and ensure that Turkish aircraft do not violate Iraqi airspace."
Turkey's Defense Ministry stated on Monday that Turkish forces launched Operation Claw-Eagle the previous night, targeting PKK militants in northern Iraq.
The ministry said on its official Twitter page that Turkish fighter jets destroyed at least 81 targets amid airstrikes against the terrorists. The operation used domestically-produced weapons and ammunition, and "struck a major blow" to the terrorists in northern Iraq's Sinjar, Qandil, Karacak, Zap, Avasin-Basyan and Hakurk regions.
PKK militants regularly clash with Turkish forces in the Kurdish-dominated southeast of Turkey attached to northern Iraq.
A shaky ceasefire between the PKK and the Turkish government collapsed in July 2015. Attacks on Turkish security forces have soared ever since.
Turkish ground and air forces frequently carry out operations against PKK positions in the country as well as in northern Iraq and neighboring Syria.
More than 40,000 people have been killed during the three-decade conflict between Turkey and the autonomy-seeking militant group.