Iraq takes legal action against Turkey over oil row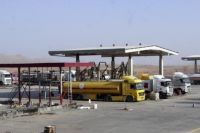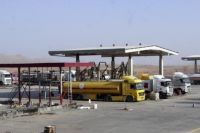 Baghdad has taken legal action against Turkey for exporting oil from Iraq's semi-autonomous Kurdistan region to international markets.
Iraq's Oil Ministry says it filed a request for arbitration against Turkey and its state-owned pipeline operator, BOTAS, with the International Chamber of Commerce in Paris.
"By transporting and storing crude oil from Kurdistan, and by loading that crude oil onto a tanker in Ceyhan, all without the authorization of the Iraqi Ministry of Oil, Turkey and BOTAS have breached their obligations under the Iraq-Turkey Pipeline Agreement," the Iraq's Oil Ministry said in a statement on Friday.
Kurdistan region has sent about 2.5 million barrels of oil to Turkey, sitting in storage tanks at Ceyhan port.
According to Press TV, the move comes after the Turkish Energy Minister Taner Yildiz said his country has started exporting oil supplies from the Iraqi Kurdistan region to international markets.
However, the minister declined to comment on the buyer as the sale was carried out by the Iraqi Kurdistan.
On Thursday, the Kurdish region defiantly pledged to export 100,000 barrels of oil per day starting next month.
The export of the Kurdish region oil came following a long-running dispute between Iraq's central government and Kurdistan over the control of oil exports in the semi-autonomous region.
Baghdad says oil sales should be overseen by the central government and considers any independent oil exports as tantamount to smuggling.