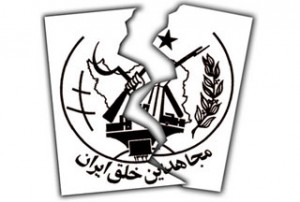 Iraq says it is seeking to relocate the terrorist Mujahedin Khalq Organization (MKO) to a remote area in the southern part of the country as a prelude to expelling them.
Prime Minister Nouri al-Maliki reiterated that Baghdad was planning to expel the group, which is blacklisted as a terrorist organization by many international entities and countries, including the US.
The group, which has been residing in a camp to the northeast of Baghdad for two decades, was exiled from Iran and resettled in Iraq in 1986, where it enjoyed the support of former Iraqi dictator Saddam Hussein.
Maliki did not set a specific timeframe for the relocation from Camp Ashraf, situated in Iraq's Diyala province near the Iranian border, to the southern province of Muthanna.
"Moving them to Nuqrat al-Salman (prison) is a step towards expelling them," Maliki wrote in a question-and-answer session posted on a state website, Reuters reported.
"Their presence at Ashraf is a major risk because of the historical ties with some groups and political powers in that area, especially the [remnants] of the former regime and al-Qaeda," he added.
The MKO is responsible for numerous acts of violence against Iranian civilians and government officials as well as Iraqis during the rein of Saddam.
Late in July, the Iraqi security forces stormed Camp Ashraf and shut it down. Camp Ashraf had been housing some 3,500 members of the terrorist group for years.
Baghdad has vowed to expel the group as it holds the anti-Iran group responsible for destabilizing Iraq through terror attacks.
Tehran has long called for the extradition of MKO members from Iraq.
Iran says members of the group who have not had a hand in terrorist activities will be granted amnesty, but others will need to stand trial.