Iraq
Iraq to review Turkey ties over Davutoglu Kirkuk visit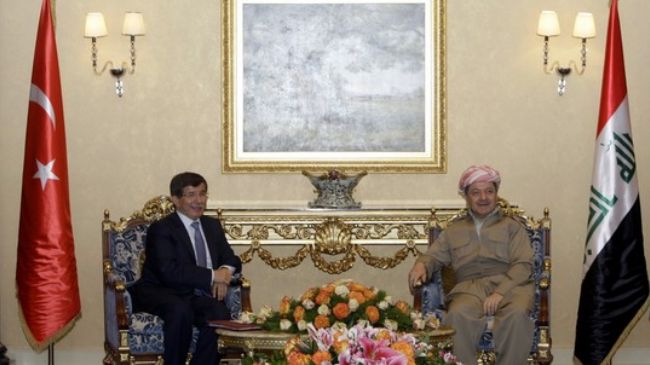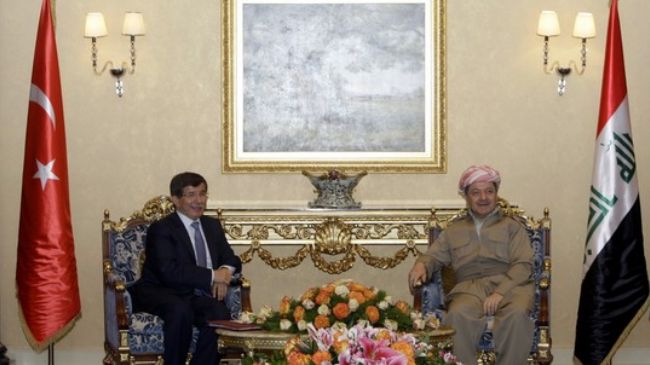 The Iraqi government says it will review relations with Turkey after Ankara's Foreign Minister Ahmet Davutoglu visited the disputed northern Iraqi city of Kirkuk without informing Baghdad.
"The cabinet studied recent developments in Turkish-Iraqi relations and decided to review these relations in light of recent developments in a new cabinet meeting as soon as possible," Iraq's Government Spokesman Ali al-Dabbagh said in a statement on Tuesday.
Dabbagh went on to say that Baghdad has also decided to form a committee headed by Deputy Prime Minister Hussein al-Shahristani "to investigate the circumstances of the Turkish foreign minister's visit to Kirkuk and present recommendations to the cabinet."
Davutoglu's unannounced visit to Kirkuk on August 2 irked officials in Baghdad and caused a serious strain in Baghdad-Ankara ties.
Baghdad accuses Turkey of violating its constitution and sovereignty with the visit to the oil-rich city, saying that Davutoglu had neither asked for nor obtained permission from the Iraqi government to enter Kirkuk.
Iraq's Kirkuk province is part of a disputed territory in the north of the country. The oil-producing territory along with oil contracts are among the major points of difference between Baghdad and the Kurdish regional government in Arbil.
Turkey is importing oil from Iraq's Kurdistan region without Baghdad's consent and despite repeated statements from the Iraqi government stressing that all oil contracts in the country, including in the Kurdish region, must go through the central government.
Ankara-Baghdad relations turned sour last year after Ankara expressed support for fugitive Iraqi Vice President Tariq al-Hashemi, who faces terrorist charges in his country, and gave him refuge.
The two countries are also at odds over the Syrian unrest. While Turkey has become one of the main supporters of anti-Damascus insurgents, Baghdad has refused to join calls for President Bashar al-Assad to step down.