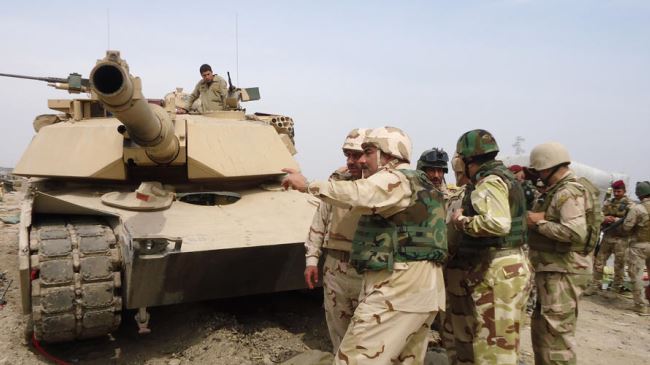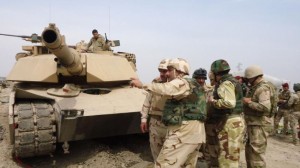 The Iraqi army has regained almost full control of the province of Diyala, amid the brutal militancy that rages in the country.
Iraqi officials said on Friday that the armed forces are in full control of all areas of the eastern province except for the Sa'adiyah district, which is still in the hands of the militants from the so-called Islamic State of Iraq and the Levant (ISIL).
Army troops also managed to flush out the Takfiri terrorists from the al-Mansuriya district of the province, authorities added.
The military earlier said that a large number of ISIL militants were killed in the flashpoint province. Iraqi forces also retook the Al-Alam district south of Tikrit from the militants on Thursday.
On June 10, the Takfiri militants took control of the Nineveh provincial capital, Mosul, which was followed by the fall of Tikrit, located 140 kilometers (87 miles) northwest of the capital, Baghdad.
Soldiers of the Iraqi army have been engaged in heavy fighting with the militants in different fronts ever since.
Iraqi Prime Minister Nouri al-Maliki has blamed Saudi Arabia and Qatar for the security crisis and growing terrorism in his country, and denounced the Al Saud regime as a major supporter of global terrorism.