Iraq
Iraq Warns 'Israel' on Using Airspace to Strike Iran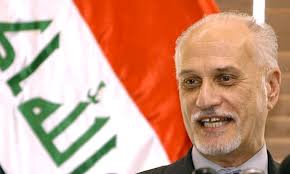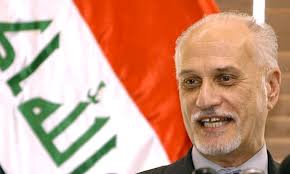 Iraq warned Monday the Zionist entity that it would respond to any attempts by Tel Aviv to use Iraqi airspace for a strike against Iran, a top Iraqi minister said.
The remarks from Hussein al-Shahristani, deputy prime minister responsible for energy affairs, mark the first time a senior Iraqi official publicly warned "Israel" against entering its airspace – the most direct route – to hit targets in Iran.
Shahristani also said that Iraq had received assurances from Washington that the United States would not use its airspace to attack Iran, under the pretext of nuclear activities.
"The Americans have assured us that they will never violate Iraqi airspace or Iraqi sovereignty by using our airspace to attack any of our neighbors," Shahristani said in an interview in his office in Baghdad's heavily-fortified Green Zone.
He further revealed: "We have also warned Israel that if they violate Iraqi airspace, they will have to bear the consequences."
The minister said that the issue had been discussed in Iraq's national security council, and the warning had been passed to the Zionist entity "through countries that they have relations with".
Asked how Iraq would react to any "Israeli" attempt to target Iran's nuclear program, Shahristani said: "Obviously, Iraq wouldn't be disclosing its reaction, to allow "Israel" to take that into account."