Iraq
Middle East
Iraqi Armed Forces finally just days from total victory in Iraq's second largest city Mosul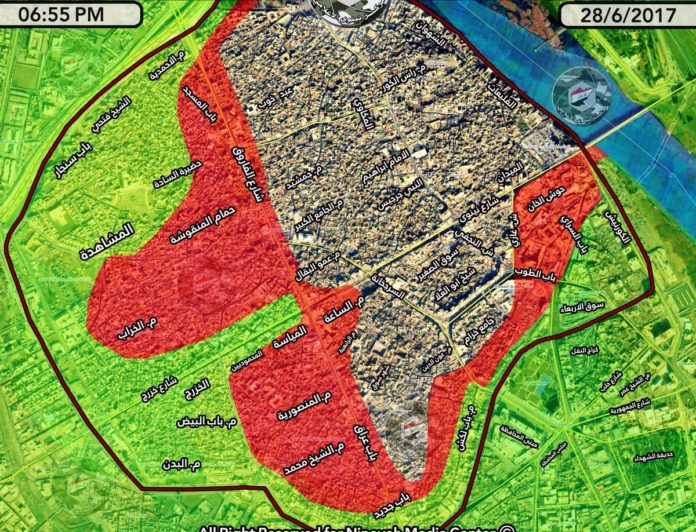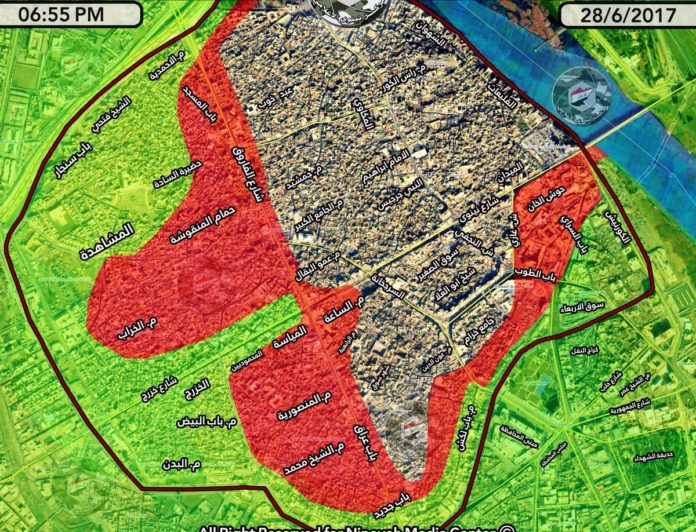 Following a hard-fought military campaign that began last October, the Iraqi Armed Forces are finally just days from total victory in Iraq's second largest city Mosul, thus dealing a crushing defeat to the Islamic State.
Huge gains were secured by the Iraqi Army on Wednesday as ISIS insurgents quickly withdrew from two pockets of territory due to a large-scale pincer offensive that threatened to isolate the western sectors.
After unleashing thousands of government troops into the neighborhood, the Iraqi Federal Police – heavily assisted by the Counter Terrorism Units, Rapid Response Division and elements of the 16th Division – managed to impose full control over the Hatar Al-Sada and Al-Ahmadyia residential areas.
Effectively, ISIS now controls less than half of the densely populated Old City district.
In a seeming sign of desperation, five jihadist insurgents tried to cross the Tigris River and infiltrate east Mosul but where shot dead before they managed to reach dry land.
Amid the latest urban advances, Iraqi troops discovered a weapons storage which seemingly contained chlorine gas among other explosives:
Important Islamic State documents were also seized although a military source debriefing Al-Masdar News on the situation did not wish to specify.
On the other hand, Amaq Agency released a very short video showing ISIS fighters using machine-guns and a SPG-9 rocket launcher to target a suspected army sniper nest:
With the situation under control in Mosul, two Islamic State pockets elsewhere in the country were also targeted on Wednesday.
In Tal Afar, upwards of 70 jihadist fighters were killed due to airstrikes while leaflets were dropped over Hawija warning civilians to stay clear of ISIS' military positions.