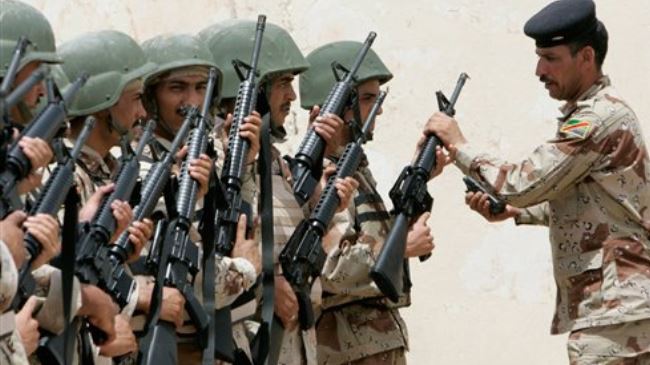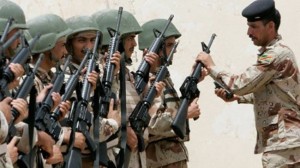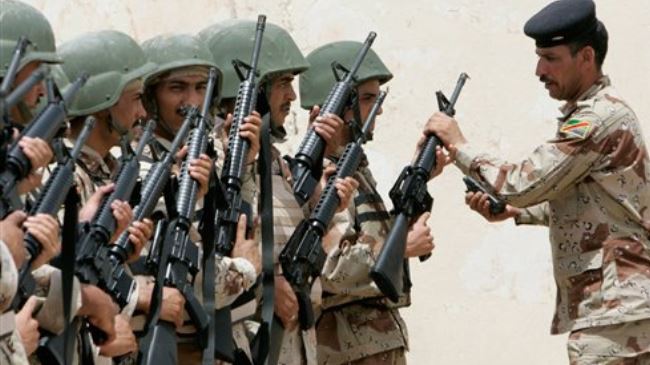 Iraqi army forces have flushed Takfiri militants out of a major district near the city of Baqubah in Diyala Province.
The troops took control of al-Othaim from the so-called Islamic State of Iraq and the Levant (ISIL) on Monday.
Dozens of militants were killed in the operation and a number of vehicles with Saudi license plates were seized.
This is while the Iraqi army has denied reports that militants have taken control of the strategic city of Tal Afar.
Meanwhile, anti-government tribesmen have taken control of the Trebil border crossing with Jordan.
This comes as Iraqi security forces inflicted heavy losses on the ISIL terrorist group in their operations near Baghdad on Sunday. Reports say more than 90 Takfiri militants were killed in clashes with security forces in Tikrit and Fallujah.
In a separate development, demonstrators have staged rallies in several countries, protesting foreign-backed Takfiri militants engaged in a war of terror across Iraq.
Demonstrators gathered in central London, calling for unity in Iraq to stop ongoing operations by militants from the ISIL
Sunni clerics also took to the streets of the southern Pakistani port city of Karachi to denounce the ongoing fighting waged by Takfiri extremists in Iraq. The protesters held the US and its allies responsible for the surging militancy in Iraq as well as Syria.
Over the past days, Iraqi armed forces have been engaged in fierce clashes with the terrorists, who have threatened to take their acts of violence to other Iraqi cities, including the capital, Baghdad.
However, their advance has been slowed down as Iraqi military forces and volunteer fighters have begun engaging them on several fronts, pushing the militants out of several areas they had earlier overrun.
Iraqi Prime Minister Nouri al-Maliki has repeatedly said that Saudi Arabia, Qatar and some other Persian Gulf Arab states are supporting the militancy in Iraq.
Al-Maliki has informed UN Secretary General Ban Ki-moon that Riyadh must be held accountable for the recent wave of terrorist attacks which have claimed thousands of lives in Iraq.