Iraq
Iraqi Army killed more than 30 US, Turkey, Israel, West, Qatar, KSA, Jordan-backed, armed, financed ISIL terrorists in an airstrike in the city of Fallujah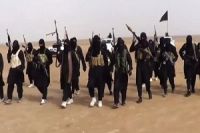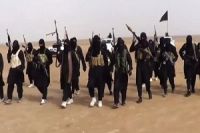 Iraqi Army killed more than 30 US, Turkey, Israel, West, Qatar, KSA, Jordan-backed, armed, financed ISIL terrorists in an airstrike in the city of Fallujah.
According to Press TV, the Iraqi Defense Ministry said in a statement on Thursday that dozens of the Takfiri terrorists were also injured in the strike.
The ministry said in the statement, "The Army Aviation in cooperation with military intelligence killed the war minister of ISIS known as Syrian Abu Abd al-Rahman al-Shami and a number of his bodyguards, as well as the destruction of 6 vehicles accompany him in a strike of the Army Aviation in Fallujah."
Earlier this week, the Iraqi Defense Ministry called on the residents of Barawana in Anbar to return home. The army recently managed to retake the area from the ISIL terrorists during a two-day operation.