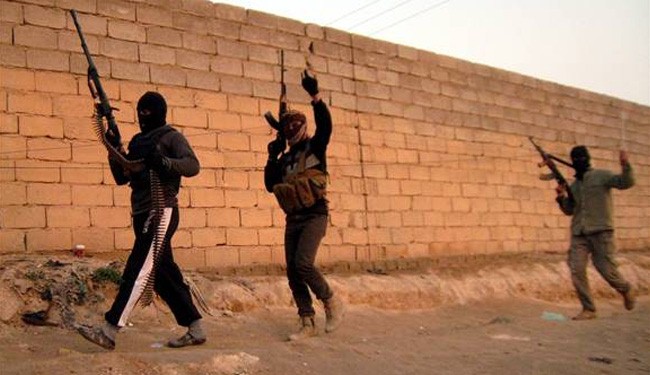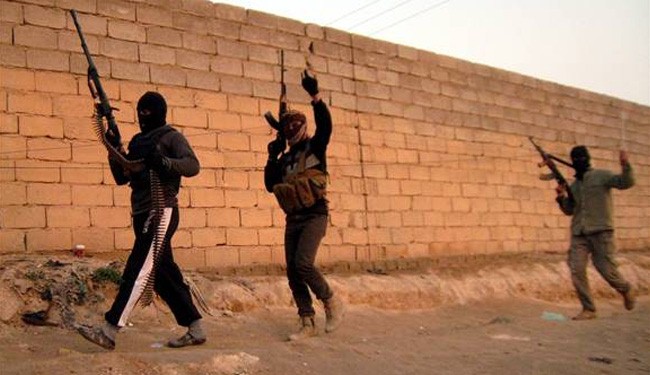 Iraqi armed forces have managed to kill scores of al-Qaeda-affiliated militants in the country's Anbar Province as the army continues its fight against terrorists.
According to the Iraqi Defense Ministry, the army forces carried out airstrikes on the Takfiri militants' bases in the western province of Anbar, killing scores of them.
The Iraqi ministry also said the government troops had dismantled caches of ammunition in the violence-stricken province.
Senior Iraqi lawmaker Abbas al-Bayati told Press TV, "We are fighting the al-Qaeda and the [al-Qaeda-affiliated] ISIL (so-called Islamic State of Iraq and the Levant) in the Anbar Province," adding that that the terrorists are trying to form bases in the area.
Over the past weeks, Anbar has been the scene of deadly fighting between Iraqi security forces and the al-Qaeda-linked ISIL militants.
Violence erupted in Anbar on December 30, 2013, when the army removed an anti-government camp in the city of Ramadi. Iraqi authorities said the camp had been used as "headquarters for the leadership of al-Qaeda."
The turmoil later spread to Fallujah and the militants moved in and seized the city as well as parts of Ramadi.
On January 22, Iraqi Prime Minister Nouri al-Maliki called on the residents of the Anbar Province to "take a stand" against the anti-government militants.
Maliki has also blamed "diabolical" and "treacherous" Arab countries for the recent rise in violence in his country, saying, "Iraq is the target for some countries that are backing terrorism, and backing evil."
In an address to the opening session of the Geneva II conference on the crisis in Syria on January 22, Iraqi Foreign Minister Hoshyar Zebari said the growing influence of al-Qaeda and other extremist militants in neighboring Syria is behind the violence in Iraq.