Iraq
Iraqi Army Liberates Key City Al-Karmah near Fallujah from ISIS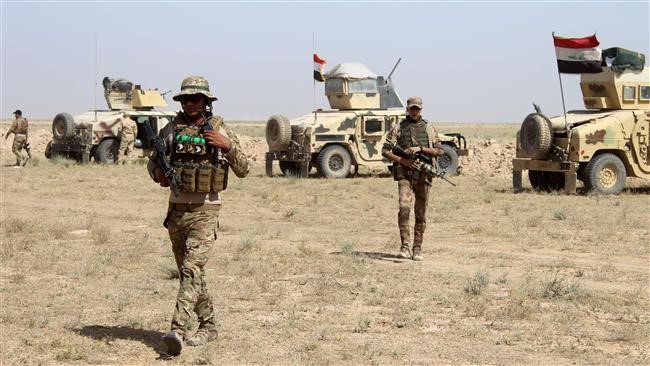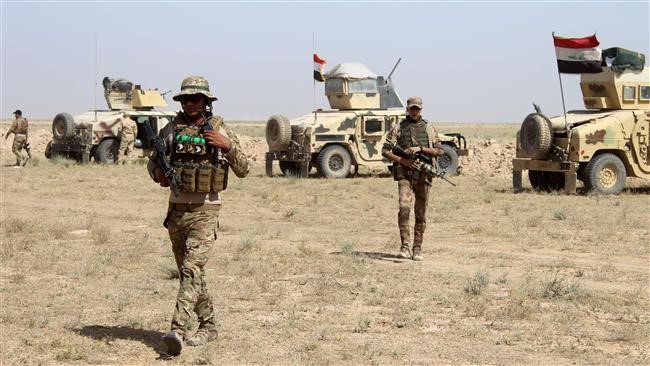 Security forces in Iraq have liberated a city in the western Anbar Province from the ISIS (Daesh / ISIL) terrorist group in their first major advance since the onset of an offensive to retake the nearby city of Fallujah.
The forces on Monday pushed the Takfiri terror group out of al-Karmah, 13 km (eight miles) to the east of Fallujah, raising the Iraqi flag over its major buildings, Iraq's Alsumaria television reported.
General Abdul-Wahab al-Saadi, who commands Operation Break Terrorism aimed at retaking Fallujah, said regular Iraqi security forces and Popular Mobilization (Hashid al-Shaabi) units took part in the liberation.
The commander said dozens of Daesh members were killed in the operation, adding sappers are now clearing the city of mines and bombs "which may have been planted in pathways or houses."
The military considers al-Karmah as the bridgehead for liberation of Fallujah.
Operation Break Terrorism started out late Sunday on the orders of Prime Minister Haider al-Abadi.
On Monday, Abadi hailed "big successes" by troops, hours after launching the military operation to recapture Fallujah, saying the offensive achieved "more than what was planned for."
Wearing the black uniform of Iraq's counter-terrorism forces, Haider al-Abadi visited Fallujah Operation Command Monday morning and met with commanders.
Fallujah, located about 65 kilometers (40 miles) west of Baghdad, has been under Daesh's control since 2014, when they started their campaign of bloodshed and destruction in Iraq.
It is Daesh's last stronghold in the sprawling Anbar Province. The Iraqi military recaptured the central city of Ramadi, Anbar's provincial capital, last December.
Abadi has pledged to rid the entire country of ISIS by the end of 2016.