Iraq
Iraqi army on alert over Kurdish troops' deployment in Kirkuk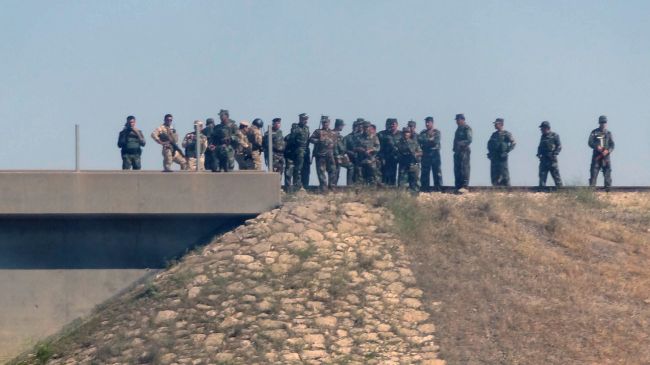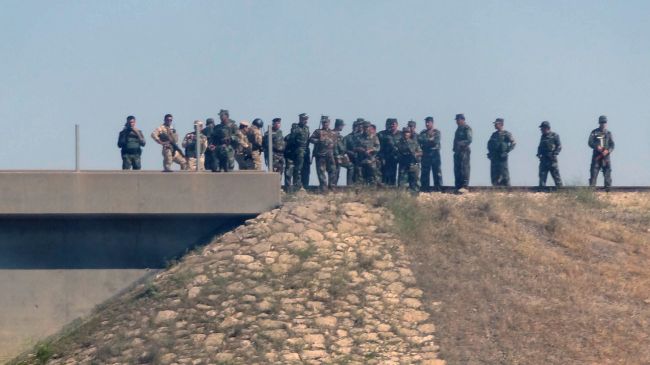 The commander of Iraqi ground forces has voiced concern over the recent deployment of Kurdish troops in the disputed province of Kirkuk, describing the move as a "dangerous development."
"They want to reach (Kirkuk's) oil wells and fields," Lieutenant General Ali Ghaidan Majid told AFP on Saturday.
Majid denounced the deployment as a violation of an agreement between Baghdad and the Kurdistan Regional Government (KRG) that Kurdish peshmerga security forces and Iraqi soldiers would man joint checkpoints.
Earlier in the day, the secretary general of the KRG's Peshmerga Ministry claimed that the deployments in disputed areas, including Kirkuk, were only ordered to protect civilian lives.
"The intelligence service of the peshmerga has information that terrorist groups have plans to launch terrorist attacks in these regions," Jabbar Yawar said in a statement.
Iraq has experienced an upsurge in violence in recent weeks.
But AFP quoted another high-ranking Iraqi military official, who said the army saw the move as a political maneuver and not aimed at filling any security vacuum.
"After the latest movements of the peshmerga forces, the army is on alert," he stated.
On Saturday, gunmen killed 10 Iraqi soldiers in separate attacks in Tikrit, the birthplace of former dictator Saddam Hussein in Salahuddin province, and the central city of Ramadi in Anbar province.
A curfew was imposed in Ramadi following the killings, while Sunni protesters in Anbar announced a decision to form their own army to improve the security situation.
A new wave of violence gripped the country after Iraqi security forces clashed with armed men and anti-government protesters on Tuesday near the northern town Hawija.
Several demonstrations have been held in Iraq over the past few months in which protesters have accused the government of discrimination against Sunni Muslims.
However, the Iraqi government says certain regional countries are fueling the tension and the nation's enemies have hatched plots to drag the country into a sectarian civil war.