Iraq
Iraqi Army Protects the Holy Shrine of Askarain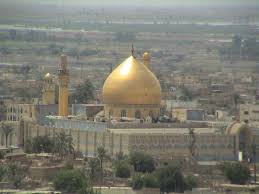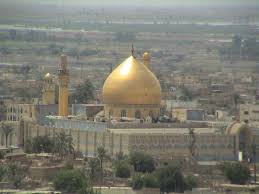 Iraqi army has repelled an offensive attack by militants on the central city of Samarra on Thursday, officials said.
According to security sources, the IA [Iraqi Army] surrounded the Holy Shrine of Askarain in Samara when the terrorists stormed into the city to attack the Shrine. It further destroyed eight vehicles of so-called "ISIL" [The Islamic State in Iraq and the Levant] in Salahuddin province.
The Holy Shrine of Askarain was detonated by improvised explosive devices in 2006 where the security forces are taking some security measures to avoid the repetition of the event.
The Iraqi army used the artillery rockets and the warplanes to drive the militants out of three neighborhoods which they had already controlled, Media Reports stated.
Meanwhile, witnesses and security sources mentioned that dozens of heavily armed militants attacked checkpoints and police stations on the outskirts of Samarra early, before moving into the city.
The head of the Samarra Special Operations Command, Lt-Gen Sabah al-Fatlawi, later declared that security forces and city's tribesmen had forced the militants to withdraw.
"We have completely dismissed the armed groups from Samarra and we are now pursuing them outside the city," he told the AFP news agency. "We were able to kill 80 militants in strikes and attacks and clashes, from house to house and one street to another."
At least 12 security personnel were reportedly martyred.