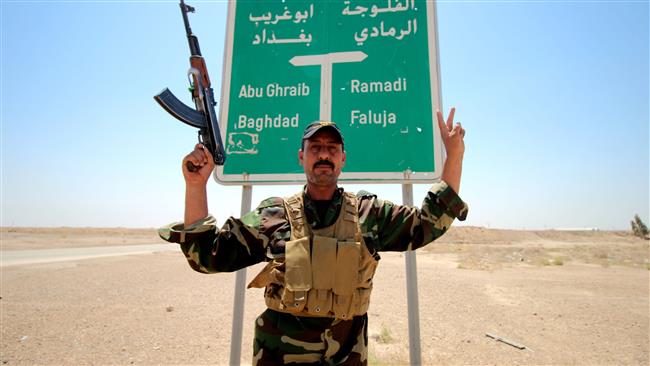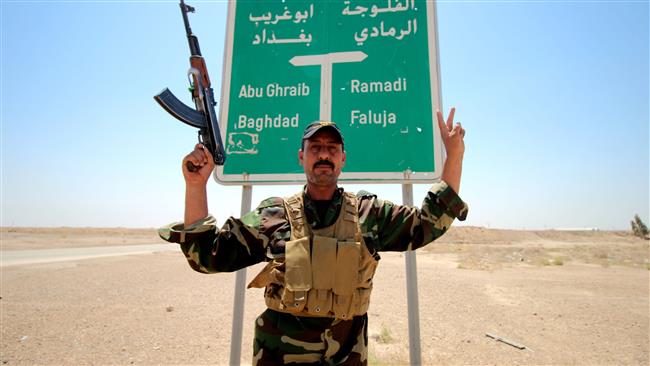 The Iraqi army has shot down a surveillance drone operated by the Daesh Takfiri terrorist group in the west of the crisis-stricken country.
The army downed it near the area of Krishan, east of Anbar's provincial capital city of Ramadi, on Friday, the Iraqi News online newspaper reported, citing a statement released by Iraq's Federal Police Command.
According to the statement, the drone was used "to monitor and photograph military units deployed in the region."
It is not the first time Iraqi forces mange to shoot down a Daesh drone. Last Saturday, they also brought down another spy drone west of Ramadi. And in July 19, an Israeli-manufactured Daesh-operated surveillance drone was shot down by the Iraqi army in the vicinity of Fallujah, a city located east of Ramadi.
Earlier in the day, the army also killed eight Daesh terrorists in the area of Burwana in Haditha district (160 kilometers west of Ramadi).
The northern and western parts of Iraq have been plagued by gruesome violence since Daesh terrorists began their campaign of terror in the country in June 2014.
According to the United Nations, more than 21,000 Iraqis have lost their lives or sustained injuries due to the acts of violence and terrorism in the embattled Arab country since the beginning of the year.
In a statement released on Thursday, UN High Commissioner for Human Rights in Iraq Fadel Ghraoui pointed to the dramatic rise in the number of Daesh operations against the Iraqi people, noting that a total of 6,238 Iraqis were killed and another 14,933 injured between January 1 and October 1, 2015.
Iraqi army soldiers and volunteer fighters are seeking to win back militant-held regions in joint operations.