Iraq
Iraqi Army Takes Heavy Toll from ISIL in Ambush Operations in Kirkuk, Wins Back Bashir Village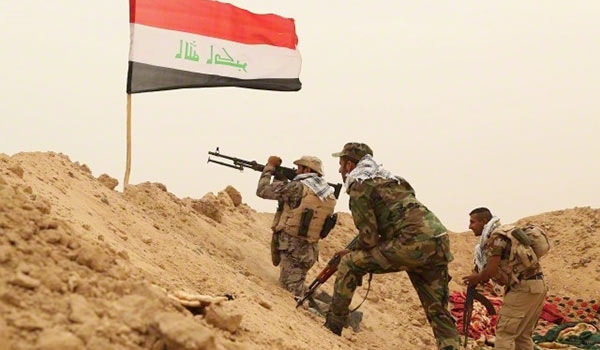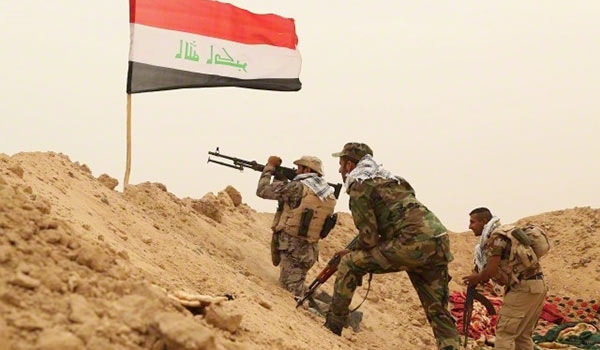 The Iraqi volunteer forces (Hashd al-Shaabi) inflicted heavy losses on the ISIL Takfiri terrorists by launching several successful ambush operations which resulted in seizing back the strategic village of al-Bashir in Kirkuk province in Northern Iraq on Sunday.
"Al-Bashir village which comprises mostly of Turkmen operation has been taken back from the ISIL by Iraqi forces," the Arabic-language media outlets quoted Head of the Save the Turkmen Foundation in Iraq Ali al-Bayati as saying on Sunday.
He noted the ISIL hit al-Bashir village with poisonous mustard gas on March 8 and from there it attacked Taza region to the South of Kirkuk which resulted in the death of hundreds of Iraqi civilians.
"The Turkmen people are waiting for the Iraqi army to take control of other Turkmen regions near the city of Mosul," al-Bayati added.
In a relevant development on Saturday, four ISIL commanders were killed in airstrikes carried out by the Iraqi Air Force in Kirkuk province.
The Takfiri terrorists were killed as the Iraqi warplanes targeted the ISIL's key headquarters in the Southwestern district of Hawijah, Arabic-language al-Sumaria news website reported.
Jabbar al-Mamouri, a commander of the pro-government Popular Mobilization Units announced that the airstrikes also killed dozens of the commanders' companions, who were at a meeting at the time of the attack.
Meanwhile, Iraqi fighter jets also killed at least 32 other Takfiri terrorists in al-Rashad region and Bashir village in the province.