Iraq
Middle East
Iraqi Army Units Enter Hit in Major Anti-ISIS Operation in Anbar Province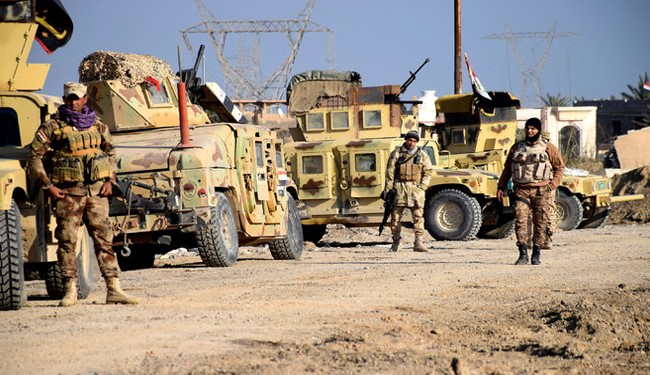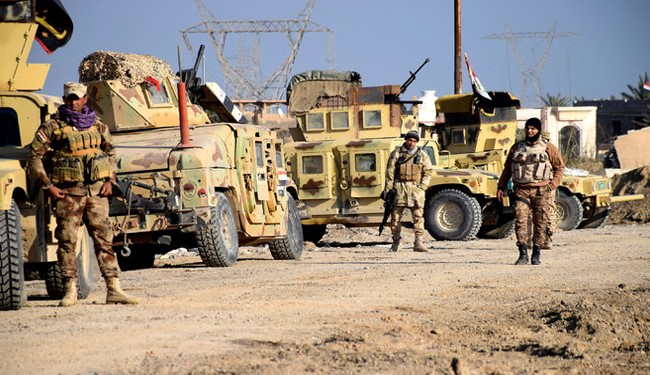 Iraqi elite army forces have entered the western city of Hit in a major push to retake it from the ISIS Takfiri terrorist group.
Commanders from Iraq's counterterrorism forces said on Monday that troops entered Hit earlier in the day and began clearing its northern neighborhoods.
They said advances have been made against ISIS toward the central parts of Hit, located in Anbar Province along a ISIS supply line to Syria.
The advance comes just one week after Iraqi forces recaptured the nearby city of Kusaybah and began preparations for retaking Hit.
ISIS, which has lost a significant portion of the territories it used to control in Anbar Province, has reportedly trapped thousands of civilians inside Hit. Local media had earlier reported the release of hundreds of civilians and security forces from an underground prison near Hit.
Iraqi forces have managed to liberate key areas across Anbar and other provinces from the occupation of ISIS over the past months with the most notable being Anbar's provincial capital of Ramadi, which was retaken two months ago. Preparations are underway for the recapture of Fallujah, which is the second largest city in the sprawling province. ISIS has controlled Hit for the last 18 months
The militants blitzed vast areas in western Iraq in summer of 2014 months after they captured territories in the north. Iraqi officials have vowed that they would purge ISIS from Iraqi soil in 2016