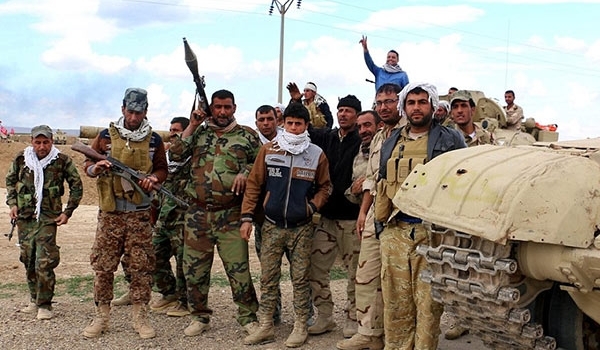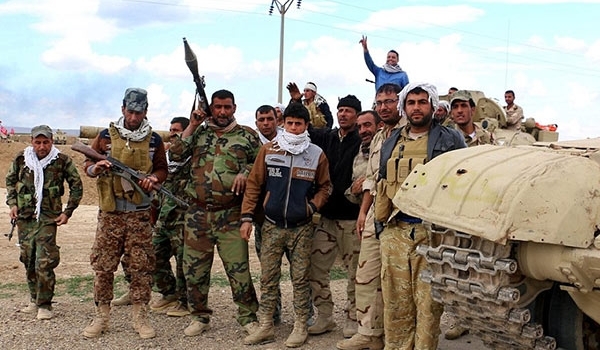 Salahuddin Governorate Council in a statement issued Wednesday afternoon announced that the Iraqi army and popular forces are now in control of, at least, 90 percent of Tikrit, including the city center.
The Iraqi army and security forces drove out ISIL terrorists from the city center earlier today.
The Iraqi army made new advances in its huge offensive against the ISIL terrorists in Tikrit, and seized control of different areas early on Wednesday. The army troops in cooperation with Shiite and Sunni fighters continued to make more gains in their fight against the ISIL terrorists inside Tikrit, and managed to recapture the areas of al-Hayakil, al-Diyoum and al-Hay al-Sinayi and seized back control of the city hospital.
The Iraqi troops inflicted hefty losses on the ISIL terrorists in the strategic city during the fight over the city's general hospital. The army soldiers raised the national flag above the building of the hospital after driving out the terrorists.
The Iraqi army marched all the way to Tikrit and stood at the gates of the city on Monday. The same day, the government troops launched the Tikrit Liberation Operation.
The army intensified its offensive on ISIL positions from different directions on Tuesday, and managed to enter the strategic city completely.
Before entering Tikrit, the Iraqi troops seized control of Nahyat al-Alam, a town a few kilometers North of Tikrit, from the ISIL terrorists early on Tuesday.
Reports suggested that the streets of Tikrit are piled with dead bodies of the Takfiri terrorists. A large number of the militants escaped the battlefield as the army entered the city.