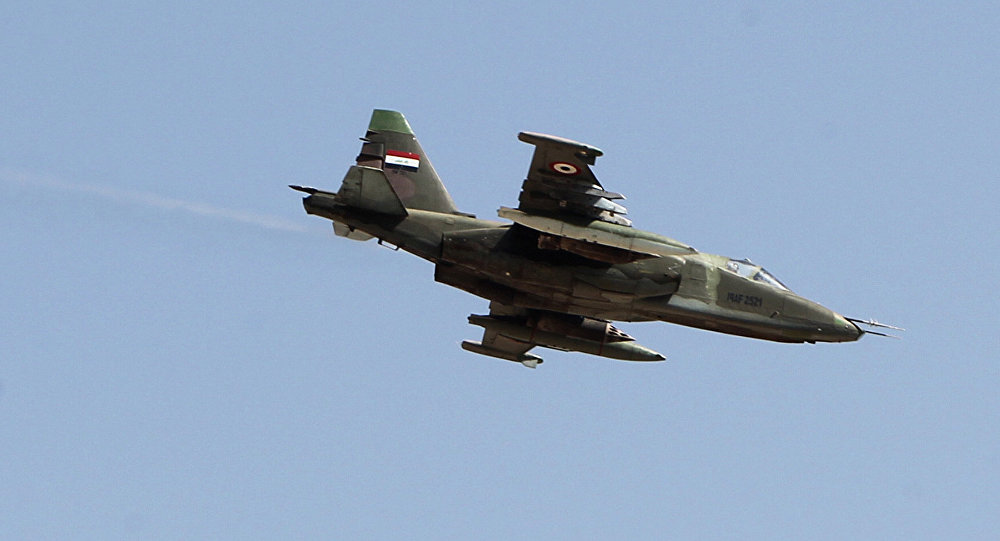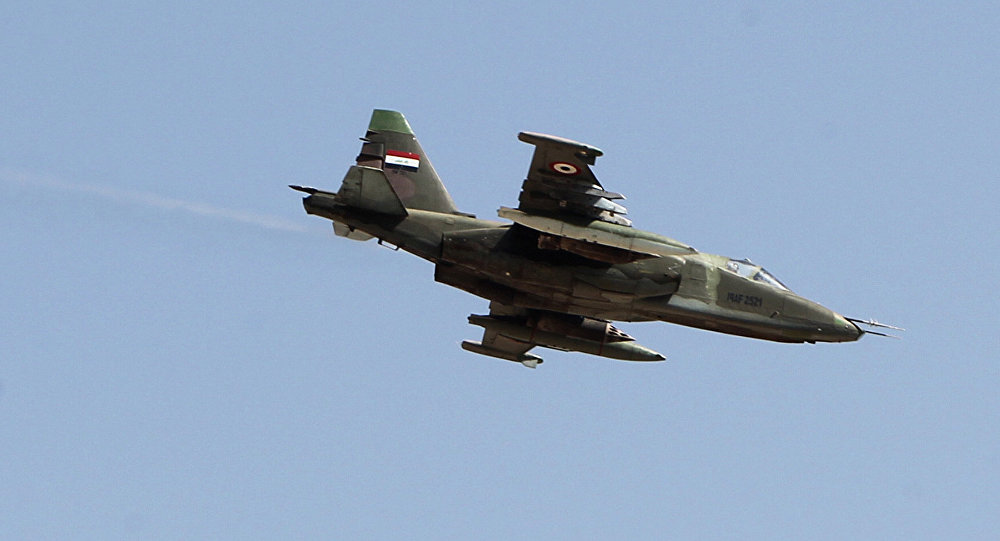 More than two dozen members of Daesh Takfiri terrorist group have been killed when Iraqi Air Force fighter jets bombarded their positions in the country's troubled western province of Anbar near the border with Syria.
The media bureau of the Iraqi Defense Ministry announced in a statement on Sunday that 25 Daesh militants were killed as Iraqi military aircraft launched precision strikes in the desert region of the province, English-language online newspaper Iraqi News reported.
The statement added that 13 vehicles used by the Takfiris were also destroyed in the aerial assaults.
On October 10, 17 Daesh militants were killed as Iraqi warplanes pounded a militant convoy travelling along a road linking the small town of Akashat to the militant-held town of al-Qa'im, located nearly 400 kilometers northwest of the capital Baghdad.
Brigadier General Saleh Ali said at the time that the airstrikes also destroyed a number of Daesh arms depots and vehicles in the surrounding areas.
On October 5, Prime Minister Haider al-Abadi said Iraqi armed forces had liberated Hawijah, driving Daesh Takfiris out of their last bastion in the oil-rich northern province of Kirkuk.
Abadi said on August 31 that the northwestern city of Tal Afar, located 200 kilometers northwest of Kirkuk, and the entire Nineveh province had been purged of Daesh Takfiri terrorist group.
The recapture of Tal Afar was made possible with the help of the Iraqi army, Federal Police, Counter-Terrorism Service (CTS) units, fighters from Popular Mobilization units – commonly known by their Arabic name, Hashd al-Sha'abi – and the Interior Ministry's elite rapid response forces, the Iraqi prime minister stated.
Daesh extremists are now only in control of al-Qa'im and Rawah, in Iraq. Both towns lie on the Euphrates River, and are situated in Anbar province.