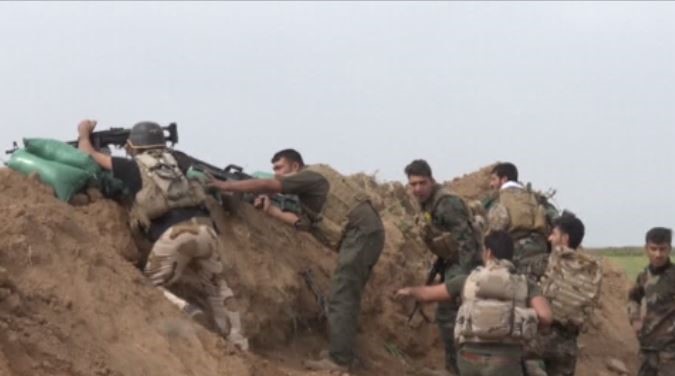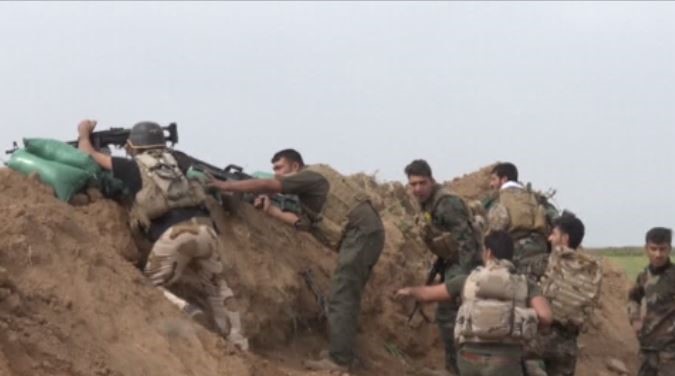 Iraqi Fighters supporting the Iraqi government (Al-Hashd Al-Shabi or Iraqi Mobilization Forces) continued their offensive against the so-called Islamic State (IS , ISIS , ISIL or Daesh) terror group in the village of Taza, near Kirkuk, on Monday.
Iraqi Pro-government militiamen of the Popular Mobilisation Forces launched an attack against the village of Bashir, a few kilometres from Taza, to dislodge ISIS group terrorists, who have been launching attacks on a nearby village.
Two children were killed in two rocket attacks a month ago in the village of Taza.
The village has since become largely deserted.
Clashes have been ongoing in the area for about a week as pro-government militias try to push the frontline further from Bashir.
Mohammed Yousef, a spokesman for the Popular Mobilisation Forces in Kirkuk, said the militias had made progress.