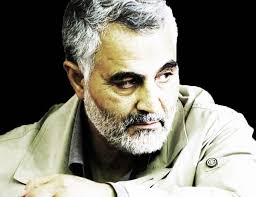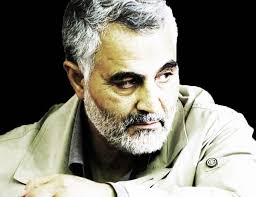 Iraq's Foreign Minister Ibrahim al-Jaafari lauded Iranian commander Major General Qassem Soleimani for his dedication to advisory assistance to the Arab country in its fight against terrorism.
In a televised speech, Jaafari said Baghdad hails General Soleimani's role, describing him as an advisor with respectable views who is always ready for self-sacrifice.
As regards Iran's assistance to Iraq, the top diplomat said his country is ready for any cooperation that respects Iraq's sovereignty.
Last week, Jaafari made it clear that General Soleimani is helping Iraqi forces in the fight against Daesh (ISIL or ISIS) terrorists at the request of Baghdad.
His comments came after Saudi Foreign Minister Adel al-Jubeir accused Iran of military presence in Iraq and of interfering in the internal affairs of other regional countries.
In reaction, Iranian Foreign Ministry Spokesman Hossein Jaberi Ansari rejected the allegations, stressing that Iran's advisory mission in Iraq is underway at the request of Baghdad.
Iran, a close ally of Iraq, has been supporting the Arab nation in the fight against Daesh since the terrorist group invaded Iraq in summer 2014.