Iraq
Iraqi FM Due in Tehran in February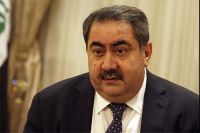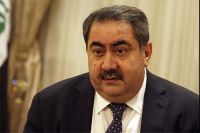 Iraqi Foreign Minister Hoshyar Zebari is slated to a pay an official visit to Iran in coming weeks, Iranian Ambassador to Baghdad Hassan Danaeifar announced on Saturday.
"The visit will take place in the next two weeks," Danaeifar told FNA on Saturday without giving the exact date or order details of Zebari's upcoming visit to Tehran.
Iran's Foreign Minister Mohammad Javad Zarif was in Baghdad last week. During his one-day visit Zarif met Zebari and Iraqi Parliament Speaker Osama al-Nujaifi.
During a joint press conference with Zebari in Baghdad on January 14, Zarif announced that Zebari will pay an official visit to Tehran in the near future, and said, "We are impatiently waiting for Mr. Zebari's visit to Tehran within next two to three weeks to finalize the previous agreements."
Iran and Iraq have enjoyed growing ties ever since the overthrow of the former Iraqi dictator, Saddam Hussein, during the 2003 US invasion of the Muslim country.
Last year, the Iranian parliament speaker and Iraqi Vice-Speaker Qusai al-Soheil in a meeting in Tehran explored avenues for the further development of parliamentary ties between the two neighboring states.