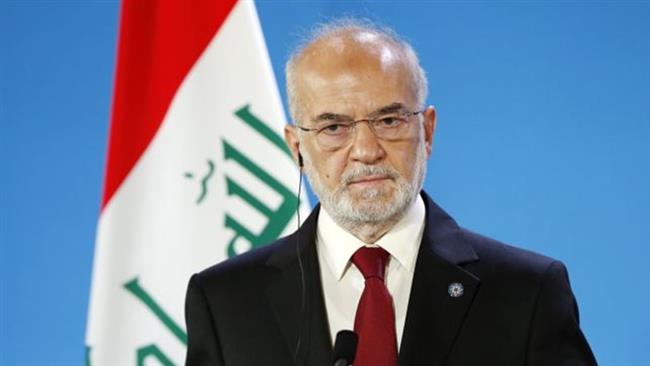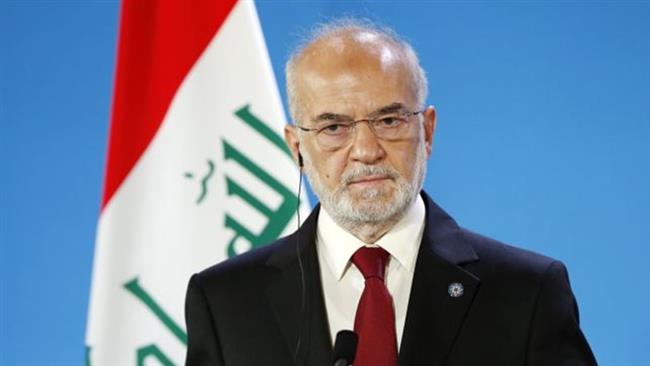 Iraqi Foreign Minister Ibrahim al-Jaafari says his country needs Iran's assistance in fighting terrorists, dismissing US questions about Tehran's role in the Arab country.  
Jaafari told Lebanon's al-Mayadeen television in an exclusive interview aired on Saturday night that the US cannot dictate its views on Iraq.
"There is coordination between Russia, Syria, Iran and Iraq. Iraq needs the experience and information provided by these countries" to fight terrorists, he said.
Iraqi troops are currently battling terrorists in Fallujah and preparing to evict Daesh from Mosul. On Sunday, Iraqi troops retook a village south of Mosul as their operations in the Nineveh province continued.
Volunteer forces, called Hashd al-Shaabi, are helping the army in the battle but their involvement has become a lightning rod for criticism by Saudi Arabia, the US and certain other countries.
Jaafari reiterated the Iraqi government's support for the force, including its role in the ongoing push to recapture Fallujah.
"The Iraqis have put their patriotism on display through Hashd al-Shaabi and the message from their sacrifices is that Iraq will never allow the enemies to decide for the children of Fallujah."
The Iraqi foreign minister also dismissed US position on the activities of Hashd al-Shaabi forces in Iraq.
"America's position represents America's will, and not the will of Iraq. Hashd al-Shaabi forces are part of Iraq's national will," Jaafari said.
While some foreign countries are opposed to volunteer forces, no Iraqi citizen is against their participation in the war, he added.
The minister specifically rapped Saudi Ambassador to Baghdad Thamer al-Sabhan for "interfering" in Iraq's internal affairs, particularly those related to its security.
In January, Iraq summoned the Saudi ambassador over his insulting remarks about Hashd al-Shaabi, including his allegations that the force was not popular among the Iraqis.
Jaafari said then Hashd al-Shaabi was a legitimate force which had made many sacrifices for the Arab state.
In his Saturday interview, Jaafari also praised Iran's Major General Qassem Soleimani whose occasional sojourn among the Iraqi forces on the battleground has drawn international attention.
The general, Jaafari said, is working as a military adviser to the Iraqi government and his presence in the country is "essential" in the fight on Daesh.
Soleimani, he said, is among the "trustworthy" commanders for the Iraqi government. Jaafari said he had explained to his Arab counterparts the Iranian general's role in Iraq's war on terrorists.
The minister stated that the Iraqi army is fully in charge of ground operations, and coalition aerial attacks are being launched in full coordination with the government in Baghdad.