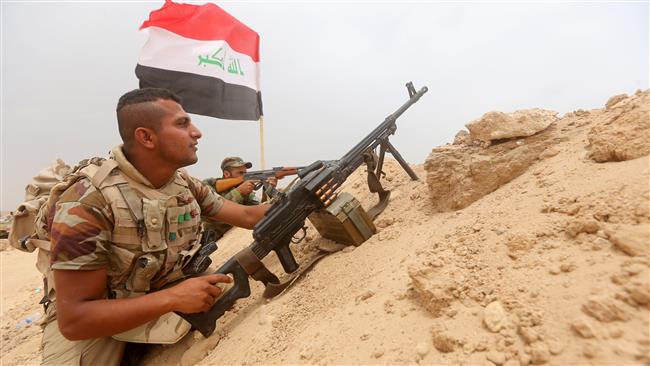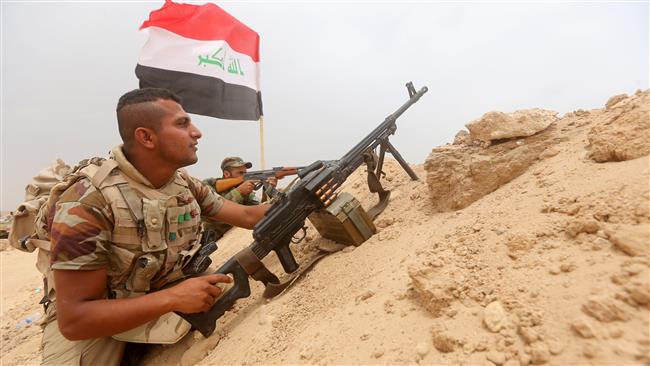 Iraqi security forces backed by volunteer fighters have attacked the ISIL Takfiri terrorists near the city of Samarra in the northern province of Salahuddin, inflicting heavy losses on the militants.
According to a security official, Iraqi troops killed at least 50 terrorists with ISIL and destroyed four vehicles belonging to the group in the volatile province on Wednesday.
The offensive was part of the Iraqi forces' massive operation launched last week to liberate the areas of Salahuddin that are under the control of the Takfiri group.
On Tuesday, Iraq's Federal Police Command said in a statement that at least six militants were killed in an attack by elite Iraqi forces on the ISIL bases located east of the city of Tikrit in Salahuddin.
The statement added that the troops managed to take control of "four barracks" in Ajil oil field and seize equipment from the terrorists.
Units of Iraqi forces recaptured Tikrit from ISIL on March 31 after heavy battles with the terrorists. The strategic city had fallen to ISIL in June last year.
The crisis in Iraq escalated after the ISIL terrorists took control of the city of Mosul in the north on June 10, 2014, which was followed by the fall of Tikrit, located about 140 kilometers (87 miles) northwest of the capital, Baghdad. Ever since, the terrorists have resorted to more atrocious crimes against the Iraqis.