Iraq
Iraqi Forces Capture Baghdadi's Deputy in Al-Anbar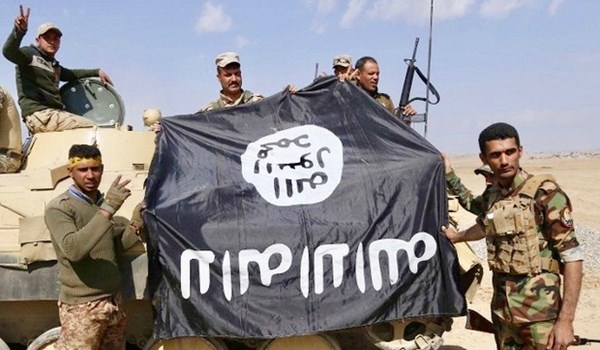 The Iraqi security forces in Western al-Anbar captured one of the key deputies of ISIL ringleader Abu Bakr al-Baghdadi who is reportedly aware of the hideout of the terrorist group's top commander.
The Arabic-language al-Ma'aloumeh news website quoted Commander of Hashd al-Shaabi (Iraqi Popular Forces) in al-Anbar province Qatari al-Abidi as saying on Friday that the security forces have arrested Abd Malaji Akil, one of al-Baghdadi's deputies and close aides, in the town of al-Ratbah in the desert area of al-Nakhib region.
He described al-Akil as the right hand man of al-Baghdadi, saying that he knows his commander's hideout and his capture could help the operations to trap al-Baghdadi and the ISIL remnants in different parts of al-Anbar province.
Al-Akil was one of the ISIL commanders who has collaborated in killing a number of Iraqi security forces and civilians in desert areas of al-Anbar province recently.
Iraqi sources claimed in February that al-Baghdadi was alive and hiding in Syria behind the borders with Iraq amid contradictory reports about his whereabouts.
"Abu Bakr al-Baghdadi is still alive and is in Syria," the Arabic-language service of Russia Today (RT) television quoted an Iraqi intelligence source as saying on condition of anonymity.
The source said that al-Baghdadi had moved along Iraq-Syria border while disguising and in the absence of his armed men or security convoys.
Meantime, in March, a Turkish-language newspaper claimed that Washington was helping ISIL commanders to flee Syria by providing them fake documents, and said the terrorist group's ringleader was under the control of the US.
Yeni Shafaq published a picture of al-Baghdadi in a US armored vehicle, disclosing that the CIA spy agency is monitoring the presence of al-Baghdadi and his movements.