Iraq
Iraqi forces flush Daesh terrorists out of another Anbar area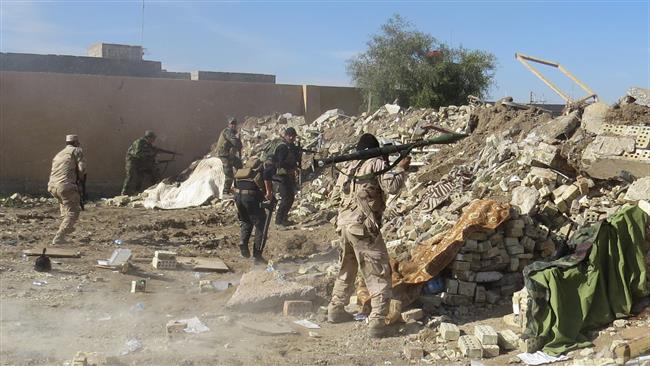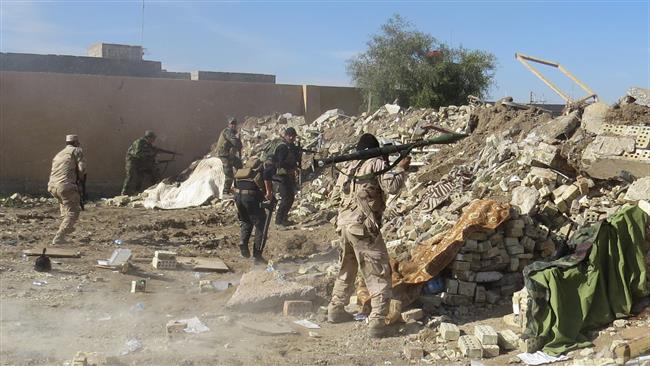 Iraqi government forces have liberated another region in the western province of Anbar from Daesh Takfiri militants, as they continue to gain ground in battles against the foreign-backed terrorists.
Commander of the Army's 8th Brigade Brigadier-General Majid al-Fatlawi told Arabic-language al-Sumaria satellite television network that Iraqi troopers wrested control of Albu Soudah area, which lies east of Anbar's provincial capital city of Ramadi, from Daesh on Thursday following heavy clashes with terrorists.
Fatlawi added that ten Daesh members were killed in the process, and a vehicle belonging to the Takfiris and loaded with munitions destroyed.
There were no immediate reports of casualties on the side of Iraqi army.
Fighters from pro-government Popular Mobilization Units also repelled a Daesh attack on the Makhoul Mountains, which lie 40 kilometers (24.8 miles) north of Salahuddin's provincial capital city of Tikrit, killing 20 terrorists. A number of snipers were among the slain militants.
Iraqi security personnel also targeted militant positions in the town of Husaybah, situated seven kilometers (4.5 miles) east of Ramadi, killing at least seven Daesh terrorists.
Also on Thursday, Iraqi military and allied fighters from Popular Mobilization Units recaptured the northern village of Tal Kusaiba, located some 35 kilometers (20 miles) east of Tikrit.
Police said a chief constable of Tal Kusaiba and his guard along with nine volunteer fighters were killed during a Daesh ambush earlier in the day.
The northern and western parts of Iraq have been plagued by violence ever since Daesh began an offensive on Iraqi territory in June 2014.
Army soldiers and Popular Mobilization Units have joined forces and are taking back militant-held regions in joint operations.