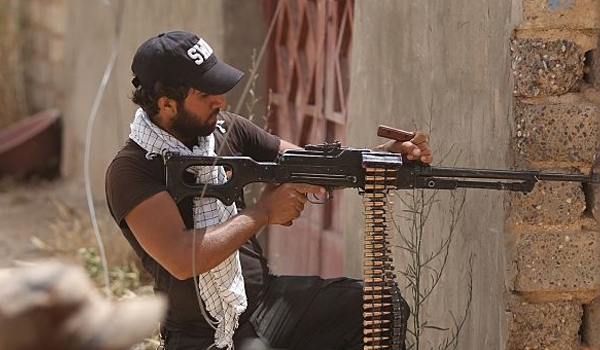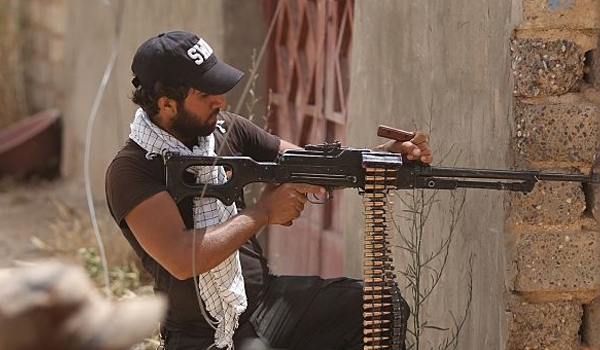 The Iraqi army and popular forces won back nearly a dozen villages in Kirkuk province from the ISIL Takfiri militants.
The Iraqi forces took control of 11 villages along the Touz Khourmato-Daquq road which paved the way for purging terrorists from the strategic Baghdad-Kirkuk highway.
At least 40 ISIL terrorists, including Arab nationals were killed in the Kirkuk mop-up operations.
In a similar development on Thursday, the Iraqi Kurdish peshmerga forces regained control of 10 villages in Kirkuk.
The assault began at dawn in the Daquq area, around 175 kilometers (110 miles) North of the Iraqi capital Baghdad. By evening, Kurdish forces had taken an area of around 250 square kilometers, Kurdish military sources said Wednesday.
An aide to a top Kurdish commander taking part in the offensive said five peshmerga had been killed, most of them by improvised explosive devices.
"This area (near Daquq) posed a danger to the main road from Kirkuk to Baghdad and the Kurdish and other villages adjacent to the areas occupied by Daesh (ISIL)," Brigadier General Aras Abdel Rahman said.
The ISIL Takfiri terrorists currently control shrinking swathes of Syria and Iraq. They have threatened all communities, including Shiites, Sunnis, Kurds, Christians, Ezadi Kurds and others, as they continue their atrocities in Iraq.
Senior Iraqi officials have blamed Saudi Arabia, Qatar, and some Persian Gulf Arab states for the growing terrorism in their country.
The ISIL has links with Saudi intelligence and is believed to be indirectly supported by the Israeli regime.