Iraq
Iraqi Forces Hit Takfiri Terrorists Hard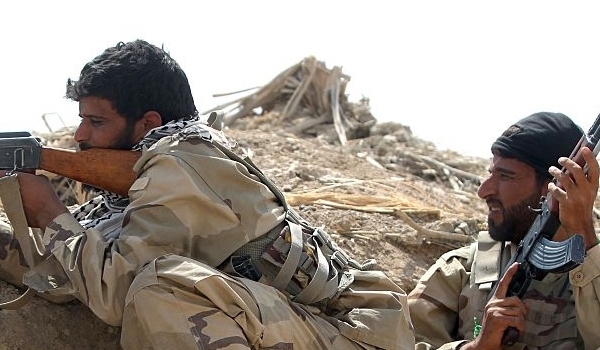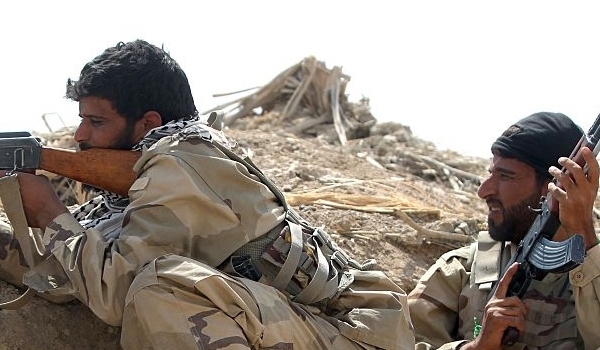 Iraqi Army and volunteer forces won back some areas in the country from the ISIL terrorists.
Intense confrontation between Popular Mobilization forces and Takfiri elements in the Ta'awun district of the city of Samarra in Salahuddin province, North of Baghdad, killed and injured dozens of the terrorists and forced some others to flee.
Iraqi security forces also fully regained control of the al-Halabsah district in the province. The Wa'ad Allah unit, affiliated with the Iraqi Army, killed a number of ISIL militants in the operation before heading towards the al-Rashad district.
The popular forces also reported the liberation of the al-Fahimi district in the West of the province of Anbar from the control of the ISIL Takfiri militants.
The forces together with Army troops also attacked the al-Soufiyah district in the province on three sides, bringing a vast expanse of it under control.
Meanwhile, some 23 ISIL terrorists were killed and four vehicles belonging to them destroyed in Anbar's al-Bou'eitheh district.
An Iraqi commander, leading the operation aimed at liberating Anbar, said the provincial city of Al-Karmah was still being purged of the ISIL presence. Scores of Takfiri elements have been killed and a number of their vehicles destroyed in the cleansing operation.
The ISIL Takfiri terrorists currently control a shrinking part of Syria and Iraq. They have threatened all communities, including Shiites, Sunnis, Kurds, Christians, Ezadi Kurds and others, as they continue their atrocities in Iraq.
Senior Iraqi officials have blamed Saudi Arabia, Qatar, and some Persian Gulf Arab states for the growing terrorism in their country.
The ISIL has links with Saudi intelligence and is believed to be indirectly supported by the Israeli regime.