Iraq
Iraqi Forces Impose Control over Energy-Rich Region in Western Anbar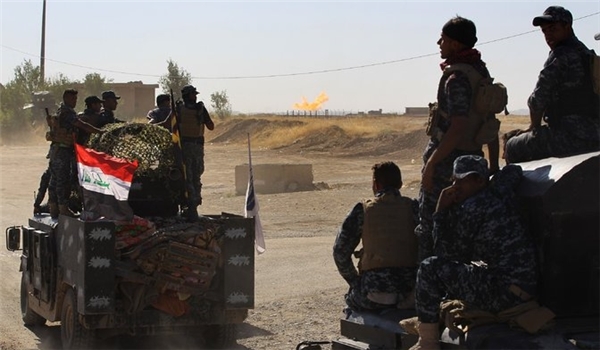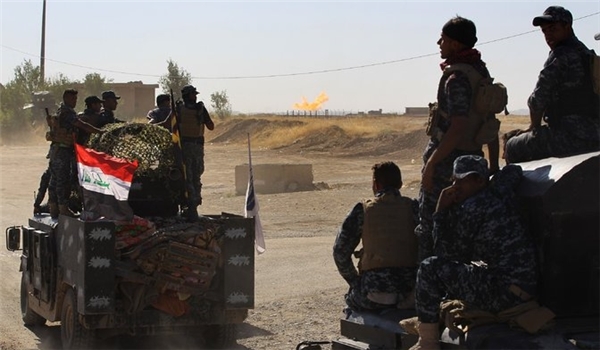 The Iraq forces pushed ISIL terrorists back from two key oilfields South of the terrorist-held border town of al-Qa'em, a high-ranking military commander said on Tuesday.
Commander of Anbar Operation Major General Abdul Amir Yarallah said that his forces have seized full control over Akaz 1 and 2 oilfields in Western Anbar.
He further added that the Iraqi forces also captured the villages of Um al-Walaf, Hossein al-Ali and Um Tineh.
The Iraqi commander went on to say that the pro-government forces captured the two villages of al-Khasim and al-Rafedah and a phosphorus mine in line with the liberation operation of al-Qa'em at the border with Syria.
Iraqi army announced earlier today troops arrival at the borders of ISIL's strongholds West of Anbar, ahead of the last phase of operations there.
Sabah al-Noa'man, Spokesperson for the army's elite Counter-Terrorism Service, said, "troops arrived their positions near al-Qa'em ahead of beginning the last phase of the operation of the town," Iraqi News reported.
Earlier, the Iraqi forces halted their advance towards ISIL locations in Anbar province due to bad weather.
Meanwhile, Joint Operations Command airdropped more than one million leaflets urging ISIL militants to turn in themselves.
Many ISIL militants reportedly fled al-Qa'em heading to Albu Kamal in Syria, after several leaders ran away and were killed in airstrikes by the Iraqi jets and in other attacks.
The Iraqi Prime Minister Haidar al-Abadi announced on Thursday the launch of operations to liberate al-Qa'em and Rawa towns. Hundreds of thousands of messages were airdropped on Wednesday on the two towns informing civilians that security troops are coming to free them and urging them to stay away from the enemy.
Both towns have been held by the terrorist group since 2014, when it occupied one third of Iraq to proclaim a self-proclaimed "rule".