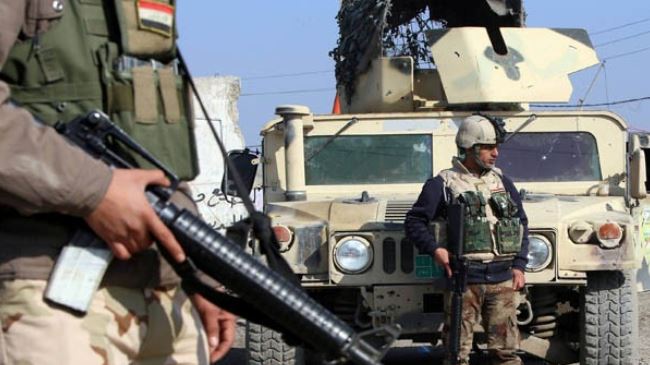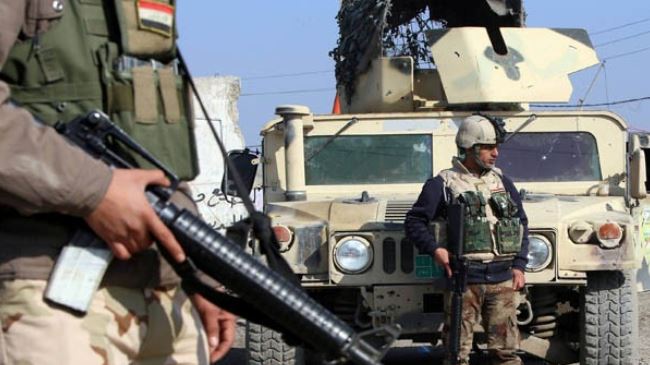 Iraqi security sources have announced the killing of at least 80 ISIL Takfiri terrorists in the restive al-Anbar Province at the hands of the country's army soldiers.
The Iraqi troops killed the ISIL Takfiri elements on Sunday during intense fighting in some areas in the capital city of the restive province, al-Ramadi.
Ramadi's police chief also stated that army troops have succeeded in securing a key route in the western province and expanded their control over a greater area.
Al-Anbar Province, which borders war-ravaged Syria, has been a major stronghold of the ISIL Takfiri elements and continues to be largely controlled by the terror group.
This is while the army has recently scored major gains in the province with Iraqi troops repelling a significant attack by the terror group on a strategic town of Amriyat al-Fallujah, 40 kilometers west of the capital, Baghdad.
An ISIL terrorist leader was among those killed in the Iraqi army operation.
Over the past weeks, Iraqi army troops and volunteer forces have killed a large number of Takfiri terrorists in their mop-up operations across the Arab country.
The ISIL terrorists currently control large swathes of territory across Syria and Iraq. They have carried out heinous atrocities in both countries, including mass executions and beheadings of people.