Iraq
Iraqi Forces Kill over 40 ISIL Terrorists near Baghdad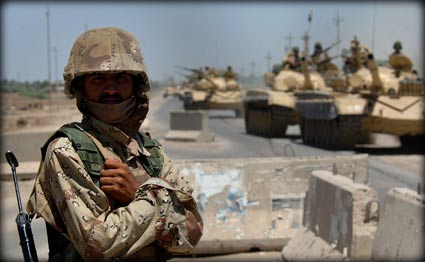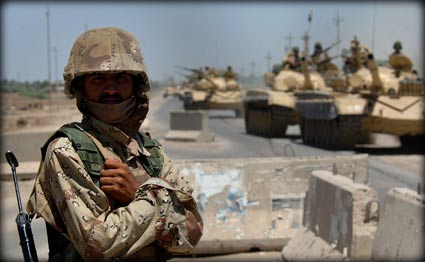 Iraq's army troops, backed by volunteer forces, have killed more than 40 ISIL militants during a mop-up operation against the terror group near the capital.
armyThe Iraqi Defense Ministry said in a statement that the forces succeeded in purging a district south of Baghdad of the Takfiri militants.
The country's armed forces, who have been battling the ISIL for nearly six months now, inflicted heavy losses on the terrorists, capturing a huge amount of ammunition from them and destroying their vehicles.
The new advances come as the Iraqi government forces have also engaged the Takfiri militants in other parts of the violence-hit country, with reports saying that they have killed scores of militants near the cities of Tikrit and Baiji.