Iraq
Iraqi forces kill several ISIL terrorists near Baghdad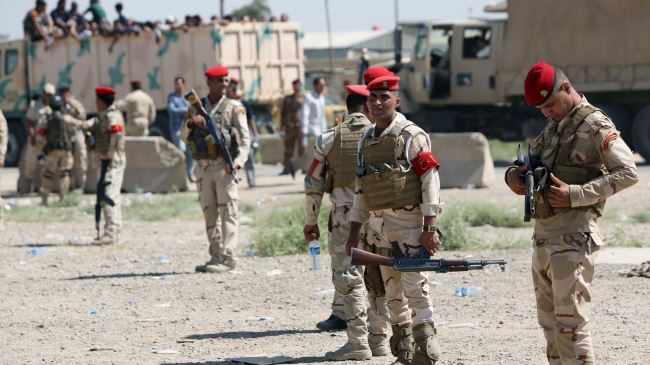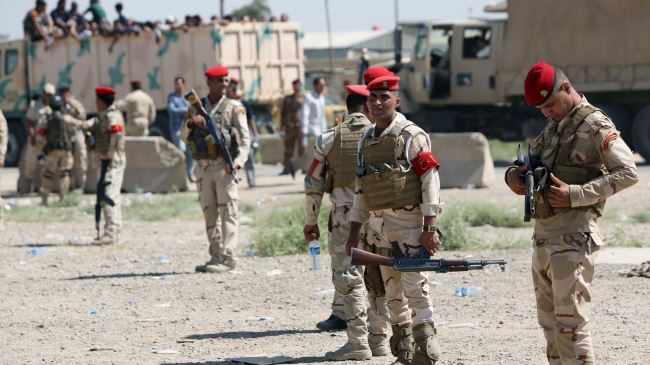 At least 14 militants from ISIL terrorist group have been killed in a series of violent clashes with Iraqi soldiers outside the capital Baghdad.
Initial reports say four Iraqi soldiers also lost their lives in the fierce fighting which took place in Latifiyah, some 30 kilometers south of Baghdad.
Iraqi security sources say the rest of the Takfiri terrorists were forced to retreat from the area.
Meanwhile, the Iraqi army soldiers are preparing for a major assault to re-take the town of Amerli in Salahuddin province.
Earlier on Friday, Iraqi helicopters struck ISIL positions near Jabal Hamreen, south of Amerli.
Iraqi forces have already captured several villages on the way to the Turkmen town which is mainly populated by Shias. Amerli has been surrounded by the ISIL terrorists for two months now and its residents are facing severe shortage of food and water.
In a separate development, the ISIL terrorist group has released a video purportedly showing the beheading of a Kurdish man in the city of Mosul.
The footage shows several ISIL militants standing by the captured Kurdish man.
The victim is then seen kneeling near a mosque before being decapitated.
The video has been entitled "a message of blood", and meant to send a warning to the Kurdish forces fighting ISIL in northern Iraq.
This comes nearly a week after the terrorist group released another gruesome video showing the beheading of US journalist James Foley in neighboring Syria.
Several gruesome video footages were released, purportedly showing members of the ISIL Takfiri terror group brutally killing Shia Muslims in drive-by shootings in Iraq.
The terrorist group has links with Saudi intelligence and is believed to be indirectly supported by the Israeli regime.