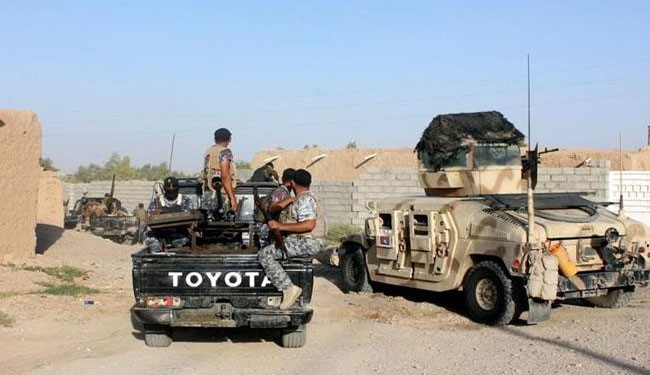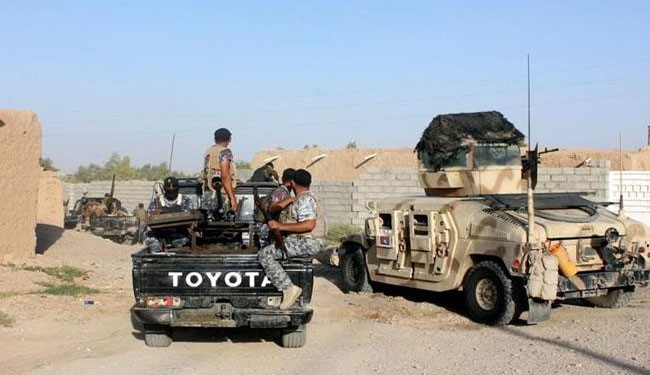 Iraqi military forces backed by the country's newly-established volunteer militiamen have liberated several villages located on the way to the town of Amerli, which the Takfiri ISIL terrorists have besieged for months.
The Thursday offensive by Iraqi forces came as time was running out for Amerli's Shia Turkmen-majority residents, who face serious danger both because of their faith, which the deviant Takfiri terrorists consider as heresy, as well as their fierce resistance against the ISIL terror elements, which has drawn deadly retribution elsewhere.
The besieged town is also without electricity and running dangerously short on both food and water since the foreign-sponsored ISIL terrorists launched a sweeping offensive in the area in June.
According to Iraqi Army Staff Lt. Gen. Abdul-Amir al-Zaidi, villages north of Al-Adhaim were recaptured by government forces as part of a major operation aimed at advancing toward Amerli.
This is while Brig. Gen. Khalaf Jassem confirmed that the villages had been liberated, and like Zaidi put the number of ISIL casualties at more than two dozen dead.
In addition to the Iraqi forces advancing toward Amerli from the south, a civilian volunteer commander said that thousands of Shia militiamen from groups including Asaib Ahl al-Haq and the Badr Organization were staging in the Tuz Khurmatu area, north of Amerli, in preparation for a major battle to break the siege.
While Iraqi military aircraft are already carrying out air strikes against the ISIL positions around Amerli, the US has so far failed to act on its highly publicized pledge of airstrike plans against the ISIL terrorists to avert another massacre by the Takfiri elements.
Meanwhile, a spokeswoman for the UN mission in Iraq, Eliana Nabaa, said of the besieged Amerli residents that there is "no possibility of evacuating them so far."
U.N. Iraq envoy Nickolay Mladenov has also called for an urgent effort to help Amerli, saying residents face a "possible massacre" if the town is overrun by the ISIL terrorists.