Iraq
Iraqi forces making more advances in battle for Tikrit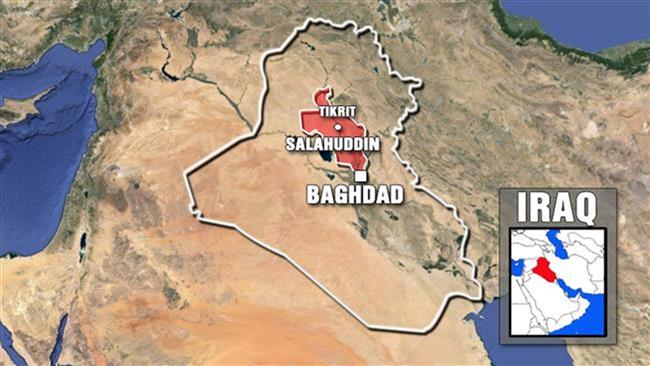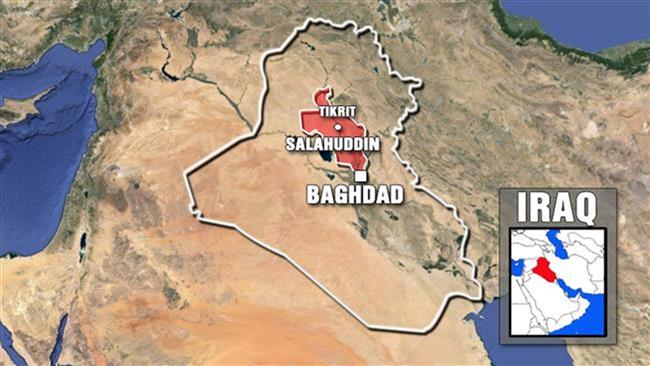 Iraqi government troops, with the help of volunteer Shia and Sunni forces, are pushing ahead with their operation to retake full control of the northern city of Tikrit from Takfiri ISIL terrorists, Press TV reports.
The Iraqi air force is covering the troops with airstrikes against ISIL amid advances by the ground forces toward the hospital of Tikrit, which has turned into a stronghold for the militants.
Iraqi security forces stand next to a damaged house in the southern entrance of the city of Tikrit during a military operation to retake the northern Iraqi city from ISIL, March 29, 2015. (© AFP)
Located in the center of the city, the hospital has also housed snipers who try to target Iraqi forces. The army and pro-government troops have been tightening the noose around the extremist group.
"We will liberate Tikrit. Now we are at the eastern axis. We also have forces at the Tikrit University. ISIL are stuck in the middle and have nowhere to go. Hopefully, we will liberate more areas," an Iraqi police officer (shown above) told Press TV.
Meanwhile, another fighter with Iraqi police forces in the city expressed hope that the anti-ISIL operation, which started in early March, would continue successfully "until liberating [the city] of Mosul."
Tikrit is currently under a complete siege, which has left the ISIL militants paralyzed and trapped inside the city.
The city, which fell to ISIL in June 2014, has a strategic position as it sits on the road to the ISIL stronghold Mosul, Iraq's second-largest city, situated some 400 kilometers (248 miles) north of Baghdad.
The ISIL terrorists now control parts of Iraq and neighboring Syria. They have been engaged in crimes against humanity in the areas under their control.