Iraq
Iraqi Forces Preempt ISIL's Attack on Gov't Forces' Positions at Border with Syria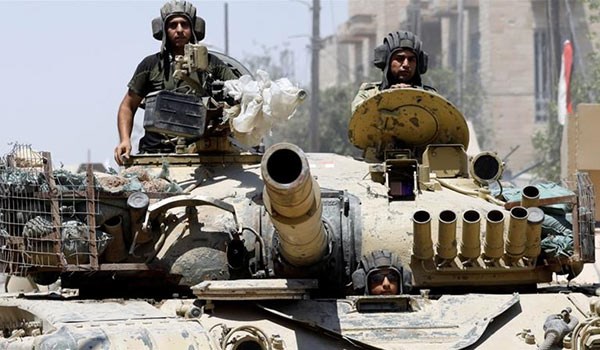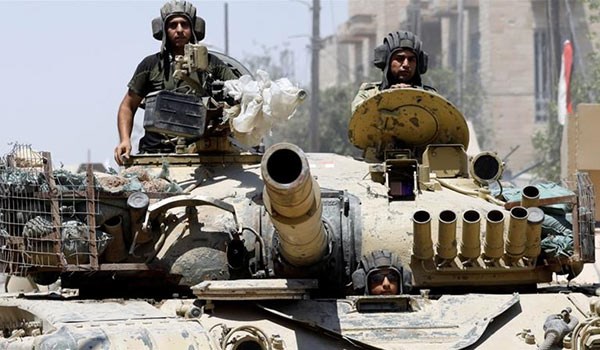 The Iraqi forces along with the country's volunteer forces of Hashd al-Shaabi carried out a preemptive operation and seized a large number of explosive-laden vehicles and ready-to-blast bombs in Old Mosul district, foiling terrorists' plan to attack the pro-government forces at border with Syria.
A security source in Northwestern Iraq reported that the Iraqi soldiers and Hashd al-Shaabi took control of a bomb-making workshop of ISIL in the Old Mosul district, seizing 20 vehicles loaded with LC4 explosive materials, 200 ready-to-explode bombs and a large volume of heavy and semi-heavy arms and ammunitions.
The source further added that the ISIL was to use the seized explosives and bombs against the Iraqi government forces' positions at the border with Syria to open a way to ISIL-held regions in Syria.
The source said that intelligence agents and security forces played a crucial role in thwarting ISIL's plot.
Reports said on Tuesday that hundreds of ISIL militants and their families, mostly foreigners, surrendered to the Iraqi army in Mosul after the organization faced complete defeat in the city.
Colonel Jassim al-Araji, an official of the Iraqi army's Rapid Response Forces in Mosul said that a large number of ISIL militants and their families, who were trapped in a mosque in Mosul's Old City, surrendered to the Iraqi army.
He said that a total of 320 ISIL members, including their families, who were from different foreign and Arab nationalities, were trapped in Shihab mosque in the center of the Old City district.
"All the ISIL militants who have surrendered themselves are from Arab and foreign nationalities, including Russian, French, Syrian, Palestinian, Saudi and others," he said.
The Iraqi Prime Minister Haider al-Abadi announced in a statement on Monday evening the completion of the liberation of the city of Mosul.