General
Iraqi forces press advance in fight against ISIL in north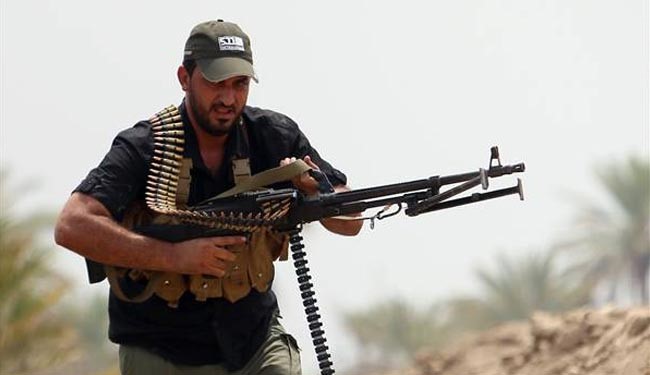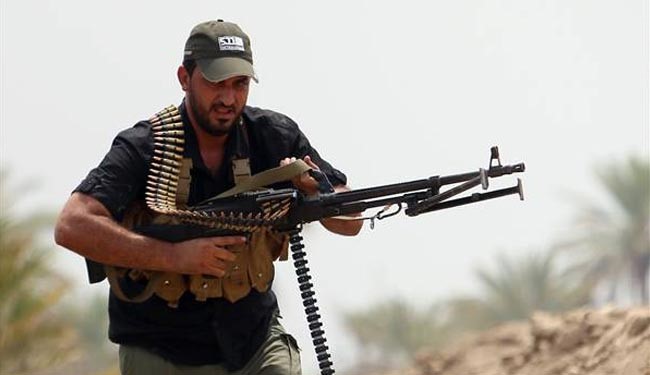 Iraqi government forces have made more progress in their fightback against ISIL Takfiri militants in northern Iraq.
After breaking a 11-week long militant siege of the Shia Turkmen-majority town of Amirli by ISIS terrorists, troops also regained control of part of a key highway linking Baghdad to the north.
Two towns north of Amirli were already taken from the militants Monday as Iraqi forces, backed by US airstrikes, won their first major victories since the army's collapse across much of the north in June.
Assistance is now arriving in Amirli, brought in both by fighters and the United Nations, which said Tuesday it had "delivered 45 metric tons of life-saving supplies." As an aid truck arrived, one man who had fought to defend Amirli said it was the first time he had seen grapes in months.
The siege took a heavy toll on residents, including Umm Ahmed, who lost her husband and 10-year-old son to a mortar round, leaving her to raise their three daughters, the oldest of whom is 8. There was "no food and no water to drink, and the children and the elderly were dying," she said.
A day after seizing Amirli, troops and Shia militiamen Monday retook Sulaiman Bek and Yankaja, two towns to its north that had been important militant strongholds.
Army Staff Lt. Gen. Abdulamir al-Zaidi said they continued the advance Tuesday, regaining control of a stretch of the main highway to northern Iraq that had been closed by the militants for almost three months.
"The way from Baghdad to Kirkuk has become secure," said the commander of the Shia Badr militia, Transport Minister Hadi al-Ameri.
The US said it launched four airstrikes in the Amirli area, meaning it effectively supported operations involving militia forces that previously fought against US troops in Iraq.
The June collapse of Iraqi forces against ISIL-led insurgents left some 1,700 soldiers who surrendered in militant hands, with many believed to have been executed.
In the capital, more than 100 relatives of the soldiers broke into parliament armed with sticks, metal bars and stones to demand news of them, witnesses said.
The crowd smashed equipment, assaulted at least two staff members they mistook for lawmakers and refused to leave the building, officials inside said.
"They were ready to bulldoze anyone standing in front of them. They were saying 'Our sons are buried in the dust. We don't even know their names, and you are sitting here in comfort under the air conditioning,'" a parliament employee said.
"A special forces unit came to remove them from the parliament," the employee said.
Eventually, the security forces and parliament officials calmed the protesters and told them there would be a special session on their missing relatives Wednesday. The demonstrators were then housed at a nearby hotel so their representatives could attend the coming session, according to a parliament employee.
The soldiers in question had walked out of their base in Tikrit, north of the capital, believing a truce had been brokered with the militants. Instead, ISIL terrorists took them and later reported they had killed 1,700 soldiers, posting pictures of corpses online.
There have been no independent reports on how many died. Locals in Tikrit said in June they believed the number was in the hundreds.