Iraq
Iraqi forces reopen major road in Anbar Province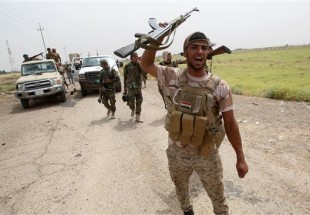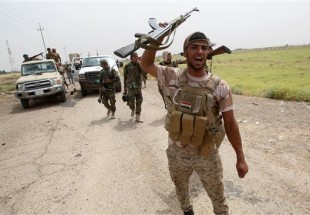 Iraq's joint operations command, which is coordinating the battle, said in a statement on Monday that troops advanced along the Euphrates River, retaking control of several villages in Anbar.
The army's 7th division advancing from al-Baghdadi met counter-terrorism forces moving up from the city of Hit in the opposite side, gaining control of the key highway.
"The road is therefore open between Hit and Haditha, via al-Baghdadi, after an 18-month siege by the terrorists of Daesh," Iraq's joint operations command said.
"The siege of Haditha and al-Baghdadi was broken after liberating the strategic highway between Baghdadi and Hit," Major General Ali Ibrahim Daboun, the army commander responsible for the area, told AFP.
He also said the engineering units are currently clearing the area of the explosive devices planted by the Daesh terrorists.
"The engineering corps of the army continues to remove explosive devices to reopen the road for goods, oil products and food," Daboun said.
However, Sheikh Abdullah al-Jughaifi, a commander of Haditha's tribal fighters, said travelling on the liberated road is still a risky move as al-Dulab, which is located east of al-Baghdadi in a loop of the Euphrates, is still under Daesh control.
"The people are hopeful but for now nobody will take the risk of travelling on this road so long as al-Dulab has not been retaken," Jughaifi said.
The recapture of the highway breaks the year and a half siege of Haditha, the third city of Anbar, which was repeatedly attacked by Daesh terrorists who failed to seize it due to the resistance of the dominant tribes.
The only access to the city was by air through the nearby al-Asad military airbase.
The northern and western parts of Iraq have been plagued by gruesome violence ever since Daesh terrorists mounted an offensive in the country in June 2014.
Iraqi government forces and fighters from the Popular Mobilization Units are currently engaged in operations to liberate the militant-held regions.