Iraq
Iraqi forces retake Nineveh village, kill 200 Daesh terrorists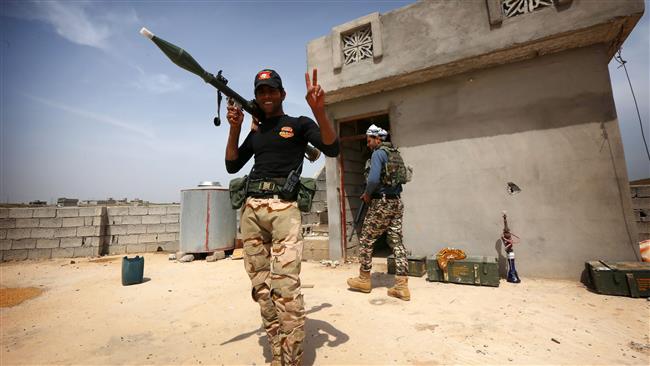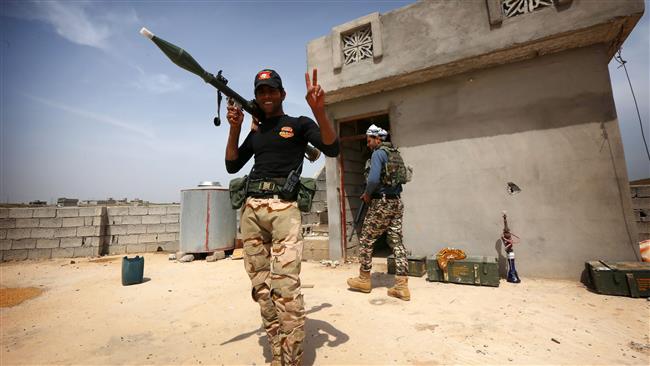 Iraqi security forces, backed by the country's warplanes, have managed to purge a strategic village in Nineveh Province of the Daesh terrorist group, leaving at least 200 militants dead. 
At least 200 Daesh terrorists were killed in the operation, which began on Wednesday morning, to liberate the key village of Mahana in Nineveh, the Arabic-language al-Sumaria news website said, quoting Nineveh operations command in the Iraqi army.
Daesh terrorists often launch their rocket attacks against the eastern districts of Nineveh from this area.
The command noted that Daesh 'special forces' were in the village.
According to the report, the village is strategically important to the Daesh terrorists as it is near al-Qiara district and Haj Ali village in southern Nineveh.
Four vehicles of the terrorists as well as several rocket launch pads were destroyed in the Iraqi operation as the country's warplanes and artillery shells hit the terrorists' positions in the nearby villages.
On March 24, Iraq launched the first phase of the Fatah (conquest) Operation to liberate Nineveh Province.
The northern and western parts of Iraq have been plagued by violence since Daesh mounted its offensive in the country in June 2014.
The militants have been committing vicious crimes against all ethnic and religious communities in Iraq, including Shias, Sunnis, Kurds, Christians and others.
The Iraqi army and fighters from the Popular Mobilization Units have been engaged in operations to liberate militant-held regions.