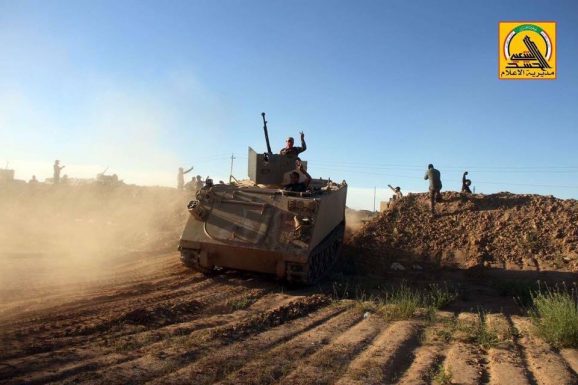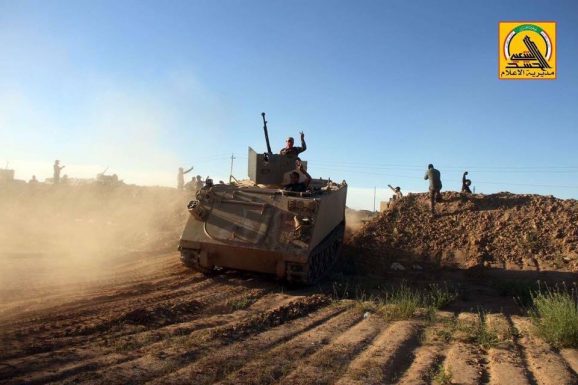 The Iraqi Hashd Al-Sha'abi forces foiled a border infiltration attempt by the so-called Islamic State (ISIS/ISIL/IS/Daesh) terror organization this morning, the Iraqi News online publication reported.
Citing the commander of Hashd Al-Sha'abi in western Anbar, Qassem Mosleh, Iraqi News reported that at least 43 members of the Islamic State were killed or wounded during their failed attempt to infiltrate into Iraq from the Syrian border.
"Iraqi artillery targeted a hotbed grouping IS militants in the village of Baghuz on the Iraqi-Syrian border after receiving intelligence reports about a plot by those extremists to attack security forces," Iraqi News reported, citing the Almaalomah news website which quoted Mosleh as saying.
"The artillery shelling left 43 IS militants dead and wounded, and destroyed a significant amount of weapons and armored vehicles that were planned to be used in the attack on the security forces," he added.
Hashd Al-Sha'abi has recently stepped up their border operations against the Islamic State in a bid to secure the region and put an end to the terrorist group's presence in the area.