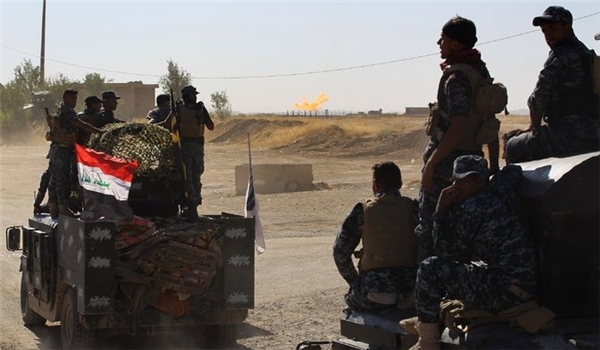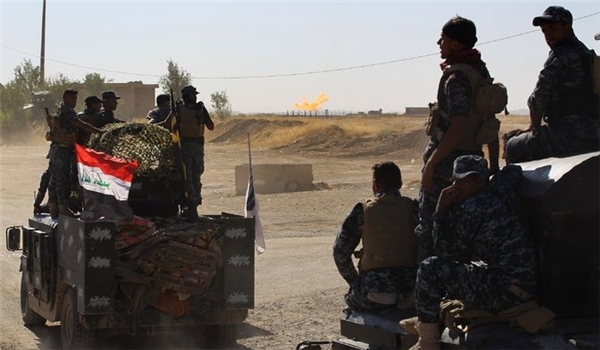 Spokesman and a senior commander of Iraq's Kata'ib Hezbollah (Hezbollah Battalions) popular forces Jafar al-Hosseini warned of the US attempts to push the ISIL terrorists out of Syria to Iraq.
Al-Hosseini made the remarks in an interview with the Arabic-language website of RT on Thursday.
He also referred to ISIL's recent moves at the borders with Iraq, saying that they are aimed at keeping the fire of war in the region alive.
Al-Hosseini underlined deployment of Hezbollah Battalions at the borders with Syria along with the Iraqi army forces, and said, "We condemn any control of foreign forces over the Iraqi territories and consider presence of the US forces in Iraq as occupation."
The US has for years been accused by popular forces of the regional nations of supporting the terrorist groups, specially the ISIL, in the region.
Earlier this month, the Iraqi military forces discovered several food and arms consignments, dropped by the US military helicopters for the ISIL terrorists, at border with Syria.
The consignments included a large volume of weapons, military equipment, canned food and bottles of water and were dropped for the ISIL at Iraq-Syria border region almost a week ago.
Iraqi military forces and provincial officials have released frequent reports on similar cases of the US backup for the ISIL.