Iraq
Iraqi intelligence forces nab over dozen French Daesh terrorists inside Syria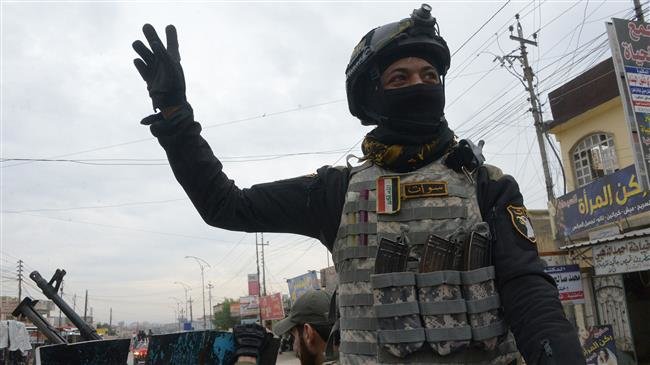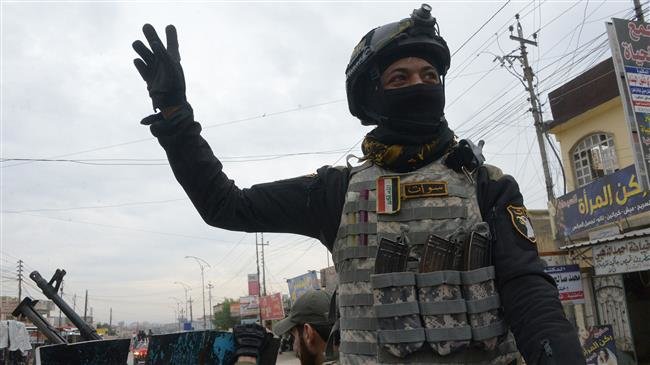 Iraqi government forces have arrested more than a dozen French citizens over their membership in the Daesh Takfiri terrorist group during a counter-terrorism operation in neighboring Syria.
"The Iraqi national intelligence service arrested 13 French nationals, including leaders of Daesh group, during a security operation inside Syria," an Iraqi intelligence source told Arabic-language al-Forat news agency on condition of anonymity on Thursday.
Iraqi Army Chief of Staff General Othman al-Ghanimi said on Wednesday that 24 Daesh extremists, who had infiltrated from neighboring Syria, were captured in Iraq's northern province of Nineveh.
Ghanimi added that four of those captured were high-ranking leaders of the terror group.
He stressed the need to take precautionary measures to maintain security in the provincial capital city of Mosul, located some 400 kilometers north of the capital Baghdad, and other areas in the province.
On Tuesday, Iraqi Prime Minister Adel Abdul-Mahdi said he was concerned about developments in Syria, where Daesh terrorists have lost their last stronghold on the eastern bank of the Euphrates River and are fleeing in droves towards desert areas in Iraq's Anbar.
Separately on Thursday, Iraqi media outlets reported that the national intelligence service had "dismantled the largest Daesh cell tasked with funding the terrorist group" several days ago.
The reports said the disbanded cell members were tracked down in several countries, and that some of them were Iraqis.
The Iraqi detainees reportedly had millions of US dollars in their possession, and used the money in investment projects to conceal their sponsorship for Daesh's acts of terror.
Former Iraqi prime minister Haider al-Abadi declared the end of military operations against Daesh in the country on December 9, 2017.
On July 10 that year, he had formally declared victory over Daesh in the strategic northern city of Mosul, which served as the terrorists' main urban stronghold in Iraq.
In the run-up to Mosul's liberation, Iraqi army soldiers and voluntary fighters from the pro-government Popular Mobilization Units (PMU) – better known by the Arabic name Hashd al-Sha'abi – had made sweeping gains against Daesh.
Iraqi forces took control of eastern Mosul in January 2017 after 100 days of fighting, and launched the battle in the west on February 19 last year.