Iraq
Iraqi Kurdistan parliament speaker resigns amid anti-KRG protests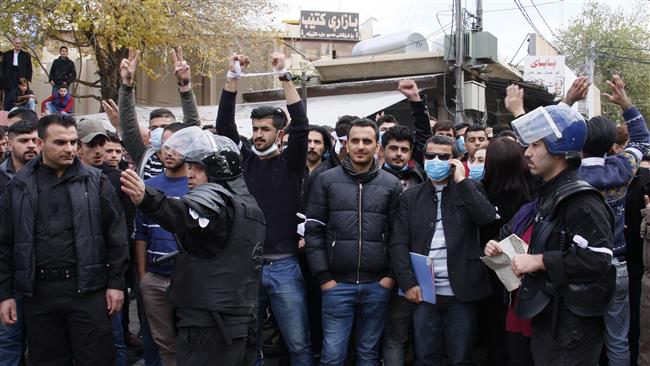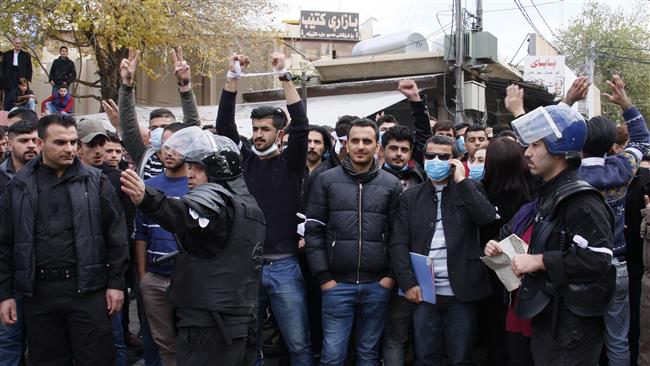 The parliament speaker of Iraq's semi-autonomous Kurdistan has resigned amid fatal protests against the Kurdistan Regional Government (KRG).
Sources within leading Kurdish opposition movement Gorran said on Wednesday that its member Yousif Mohamed had resigned as parliament speaker. The party also withdrew its ministers from the KRG.
The Kurdistan Islamic Group (Komal), another opposition party with a smaller presence in parliament, also quit the government.
The news comes after Kurdish security forces fatally shot five protesters as demonstrations continued for the second day on Tuesday amid widespread anger over unpaid salaries and corruption.
UN denounces violence in Kurdistan protests
The United Nations Assistance Mission for Iraq (UNAMI) expressed its deep concern about violence and clashes during the demonstrations, urging all sides to show restraint.
"The people have the right to partake in peaceful demonstrations, and the authorities have the responsibility of protecting their citizens, including peaceful protesters," UNAMI said in a statement on Wednesday.
During the protests, people attacked several offices of the main political parties in Sulaymaniyah.
"Security forces also are urged to exercise maximum restraint in dealing with the demonstrators. UNAMI also calls on the demonstrators to avoid any act of violence, including the destruction of public and private properties," the statement said.
UNAMI also urged the KRG to respect media freedoms after Kurdish Asayish security forces on Tuesday raided the offices of Kurdish private broadcast NRT in Sulaymaniyah, and cut its transmissions.
Frustration over unpaid salaries to teachers and other civil servants, in addition to the deterioration of basic services and widespread corruption, have been described as the main reasons behind mass protests in Iraq's Kurdistan region.
The Kurdistan region has been suffering from financial and economic hardships as a result of disagreement with the central government in Baghdad over distribution of crude oil revenues extracted from the northern oilfields.
Tensions have been running high between Baghdad and the KRG after the Kurds held a controversial referendum on the independence of Kurdistan on September 25.