Iraq
Iraqi lawmakers reject PM's defense, interior minister picks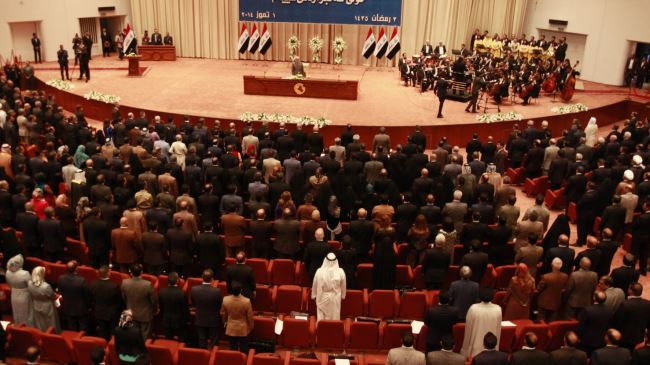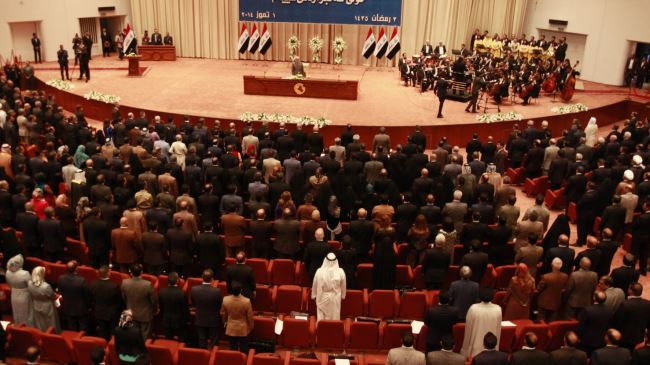 Iraqi lawmakers have rejected the Prime Minister Haider al-Abadi's nominees to fill the two remaining cabinet posts of defense and interior minister.
On Tuesday, al-Abadi proposed Sunni lawmaker, Jaber al-Jabberi, as his candidate for defense minister and Shia lawmaker, Riyad Ghareeb, as his pick for interior minister.
Sources say the parliament rejected the two nominees in a vote shortly after their nomination with lawmakers voting 118-117 against Ghareeb, and 131-108 against al-Jabberi.
Ahead of the vote, two lawmakers, Hussein al-Maliki and Mohammed Saadoun, said some MPs mostly from the Badr Brigade, opposed Ghareeb's selection. Ghareeb is a Shia lawmaker from Abadi's own State of the Law Coalition.
Another prominent lawmakers said the gap between the Iraqi political groups were still huge.
"The failure of the parliament to agree on the candidates to fill the posts of interior and defense ministers shows clearly that the gap among and inside political groups are still huge and that each bloc is pursuing its own ambitions," media outlets quoted lawmaker, Mutashar al-Samarie, as saying.
On September 8, the Iraqi parliament approved the cabinet proposed by Prime Minister al-Abadi except for his defense and interior minister choices.
The developments come as the Takfiri ISIL terrorists currently control parts of Iraq's northern and western regions. The militants have committed heinous crimes and threatened all communities, including Shias, Sunnis, Kurds, Christians and Izadi Kurds, during their advances in Iraq.