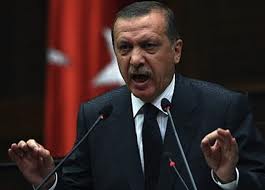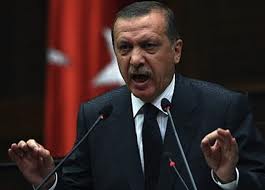 Turkish Prime Minister Recep Tayyip Erdogan's diplomacy has failed both inside and outside his country due to his wrong political choices, an Iraqi legislator said, and urged the opposition in Ankara to rectify their country's political trend.
"Erdogan's diplomacy with regard to Iraq and the region does not represent the will of the Turkish nation and it is not in compliance with the international laws and norms because international laws do not allow any country to interfere in their neighbors' affairs, but Erdogan's diplomacy contradicts this and this is a great danger for Turkey and other countries," Mohammad Seyhoud told FNA in Baghdad on Sunday.
He noted that Turkey and its people will incur losses due to Erdogan's wrong diplomacy, and asked the Turkish opposition to try to revive the nation's interests by playing a serious role in correcting Ankara's political trend.
Seyhoud reiterated that Iraqi Prime Minister Nuri al-Maliki's invitation to Kamal Oglu, a renowned Turkish opposition leader, to visit Baghdad should be seen as a crucially important move for correcting Ankara's wrong political trend towards Baghdad.
Few days ago, the Iraqi media reported that Turkish opposition leader Kamal Oglu has accepted Maliki's invitation to visit Baghdad.
Last week, the Iraqi government announced that Turkey must close its several military bases in Northern Iraq where Ankara is pursuing Kurdish rebels.
"The cabinet decided to reject the presence of any foreign bases or forces on Iraqi land and to reject the entry of any foreign military forces into Iraqi land," AFP quoted Iraqi government spokesman Ali al-Dabbagh as saying in a statement.
Since the 1990s, Turkey maintained several military bases in the autonomous Kurdistan region of north Iraq, where the Kurdistan Workers' Party (PKK) rebel group also has bases.
And it "recommends that parliament cancel or not extend any treaty signed in the past with any foreign state that allows the presence of foreign forces and military bases on Iraqi land or the entry of these forces," Dabbagh added.
A high-ranking Iraqi official said that the decision was aimed at Turkish military bases in the north Iraq province of Dohuk, one of the three provinces that make up the Kurdistan region.
The treaty in question "is the one that Saddam Hussein signed in 1995 allowing Turkish forces to have a presence in Iraq's northern regions to pursue the Kurdistan Workers' Party," the official said on the condition of anonymity.
Baghdad's move appears to be linked to a request by the Turkish government on Monday for its parliament to extend the mandate for its armed forces to attack PKK bases in north Iraq.
"The cabinet condemns this decision," Dabbagh said in a separate statement referring to that request and adding that Turkish forces crossing into Iraq "is a violation of Iraq's sovereignty and security."
Ties between Iraq and Turkey have been marred by various disputes this year, including Ankara's refusal to extradite the former Iraqi Vice President Tareq al-Hashemi, who has been sentenced to death in absentia by an Iraqi court.
Maliki last month declined an invitation to visit Turkey, a decision his spokesman said was taken because "his schedule is crowded and he is busy."
In August, Maliki accused Turkey of treating the Kurdistan region, with which it has close economic ties, as an "independent state."
Earlier that month, Turkish Foreign Minister Ahmet Davutoglu visited the disputed northern Iraqi city of Kirkuk without informing Baghdad, infuriating Baghdad and taking relations to a new low.
In July, Iraq warned Ankara against "any violations" of its territory and airspace, and instructed the foreign ministry to register a complaint with the UN Security Council, after Turkish jets bombed Kurdish rebels in Kurdistan.
A few days earlier, Iraq called on Turkey to stop accepting "illegal" transfers of crude oil from Kurdistan, which an official from the region said had begun earlier in the month.