Iraq
Iraqi Maliki wins at least 93 parliament seats in election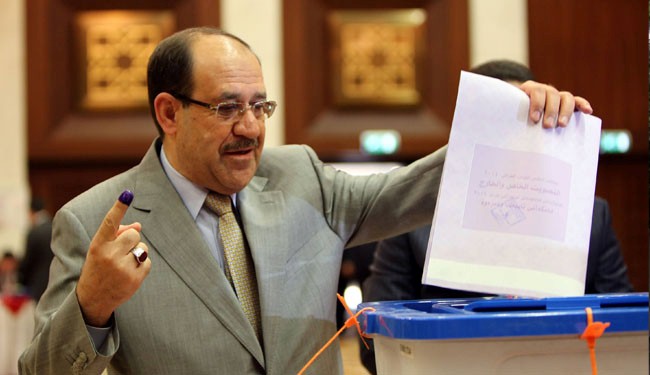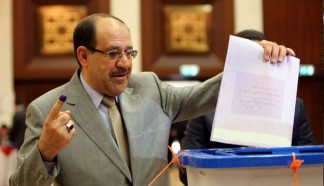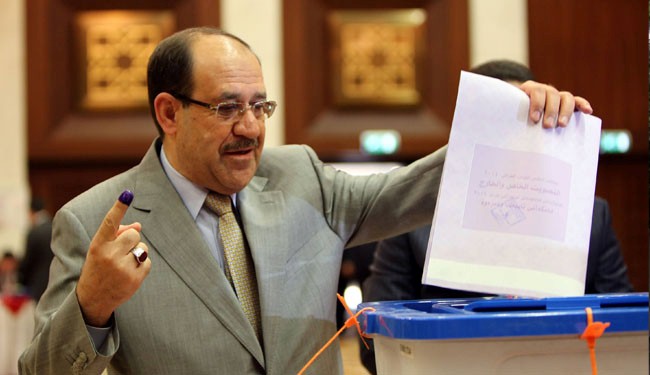 Prime Minister Nouri Maliki won the largest share of Iraqi parliamentary seats in last month's national elections, according to preliminary results released on Monday.
The results dealt a blow to rival groups as well as Arab regimes supporting al-Qaeda and Islamic State in Iraq and the Levant (ISIL) in Iraq, seeking to prevent him serving a third term.
Maliki won at least 93 seats, and the two main Shi'ite rivals, the movement of Muqtada Sadr and the Islamic Supreme Council of Iraq also won a combined 57 seats, according Iraq's electoral commission.
It is more likely that Maliki makes an alliance with these two Shiite movements, securing the gaining of third term unanimously.
Regardless of the final results, the government formation process is expected to take months as the various parties are likely to seek an all-encompassing package, including the selection of the president and the parliament speaker.
Under a de facto agreement between Iraq's communities, the prime minister is a Shiite Arab, the president a Kurd and the parliament speaker a Sunni Arab.
The incumbent premier nevertheless has strong backing in his Shiite-majority heartland all over Iraq, mostly because of his resistance against takfiri groups supported by Saudi Arabia, Qatar and some other Western powers.
The run-up to the vote, Iraq's first since US troops withdrew at the end of 2011, was plagued by attacks on candidates and campaign rallies. But it has nevertheless been hailed largely as a success by the international community.