Iraq
Iraqi military aircraft kill 16 Daesh terrorists in Salahuddin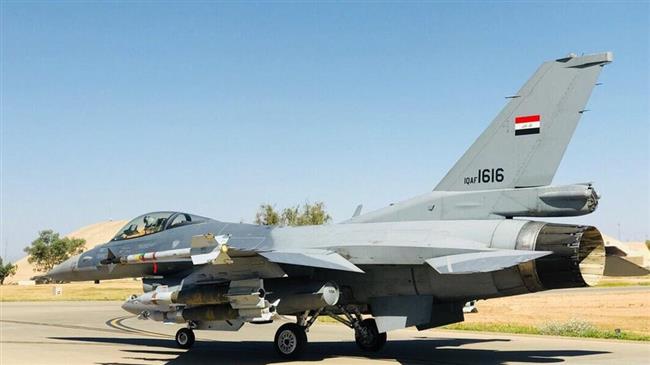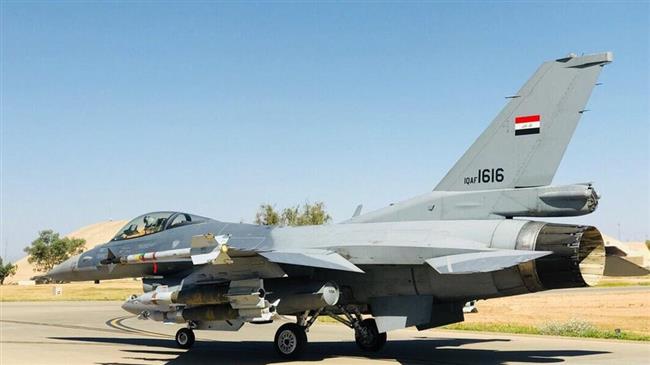 Iraqi military aircraft have launched an aerial attack against the remnants of the Daesh Takfiri terrorist group in the country's north-central province of Salahuddin, killing more than a dozen extremists in the process.
The Iraqi Defense Ministry, in a statement released late on Monday, announced that the precise airstrike targeted a militant hideout near Tal Farhan area in the central part of Tuz Khurmatu city, located 55 miles south of Kirkuk, leaving 16 Daesh terrorists dead.
The statement added that the militants were hiding inside the building when the air raid was staged.
"The terrorists had sneaked into Tuz Khurmatu from nearby mountains in a bid to carry out terrorist attacks against security forces," the statement concluded.
Separately, unnamed intelligence sources told Arabic-language al-Sumaria television network that Iraqi security forces had carried out a counter-terrorism offensive in the northern oil-rich province of Kirkuk, killing 14 Daesh remnants.
The sources added that the slain militants were wanted for involvement in a series of murders, kidnappings and bombings across Kirkuk.
Maps and plans for terrorist operations in the province were also recovered from the Takfiris.
Meanwhile, Abdul Sattar al-Biraqdar, spokesman for Iraq's Supreme Judicial Council, said in a statement that the Nineveh Criminal Court had handed down life terms to three men over Daesh membership and involvement in acts of terror across the war-ravaged Arab country.
On Monday, an Iraqi court sentenced an arms dealer of Daesh terrorist to life imprisonment.
Members of the Iraqi Counter-Terrorism Service (CTS) had arrested the unnamed high-profile militant during an operation in southern Baghdad. He had medium weapons in his possession, when he was captured.
Iraq's Prime Minister Haider al-Abadi declared the end of military operations against Daesh in the Arab country on December 9, 2017.
On July 10 that year, Abadi had formally declared victory over Daesh extremists in Mosul, which served as the terrorists' main urban stronghold in the conflict-ridden Arab country.
In the run-up to Mosul's liberation, Iraqi army soldiers and volunteer Hashd al-Sha'abi fighters had made sweeping gains against Daesh.
The Iraqi forces took control of eastern Mosul in January 2017 after 100 days of fighting, and launched the battle in the west on February 19 last year.
Daesh began a terror campaign in Iraq in 2014, overrunning vast swathes in lightning attacks.