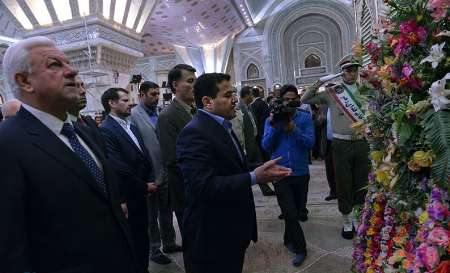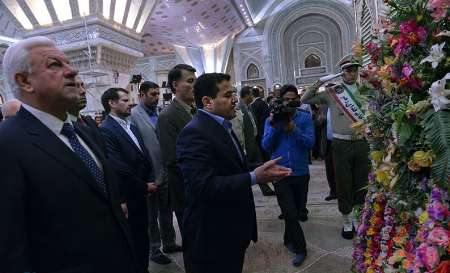 Iraqi Interior Minister Qasim al-Araji and his accompanying delegation on Sunday paid tribute to the late founder of the Islamic Revolution late Imam Khomeini.
Attending the late Imam Khomeini's mausoleum in southern Tehran, the Iraqi interior minister laid wreath on the tomb of late Imam.
The Iraqi interior minister arrived in Iran on Saturday for an official visit and met with his Iranian counterpart Abdol-Reza Rahmani Fazli and some other Iranian officials.