Iraq
Iraqi Minister Sees Syria as A US-Israeli Scenario for All Muslim States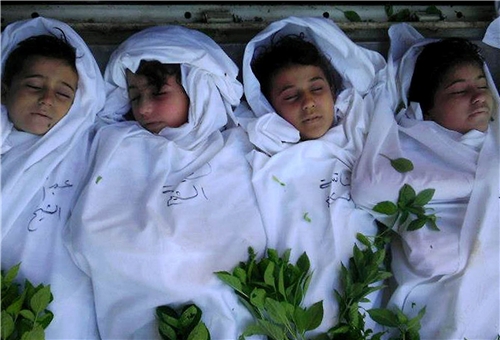 Iraq's transportation minister warned that the US and Israeli scenario for the Muslim and Arab countries will not come to an end in Syria and it will spread to other countries as well.
"The Zionists and Americans want to destroy the armies of the Arab countries like Syria, Iraq, Libya and Yemen," Iraqi Transportation Minister Hadi Farhan al-Amiri said, addressing the 7th General Assembly Meeting of the Islamic Radios and Televisions Union on Sunday.
He noted that the armies of Egypt, Libya and Yemen are confused because they do not know how to fight against the terrorists, and added, "This bewilderment is part of the West–Zionist scenario for those countries."
Yet, the Iraqi minister saw the Syrian crisis as a strategic miscalculation for the US, saying, "The United States' miscalculated scenario in Syria is a repetition of its earlier strategic mistake in Afghanistan."
In relevant remarks in April, Supreme Leader of the Islamic Revolution Ayatollah Seyed Ali Khamenei warned against the plots hatched by the enemies to create rift among different Muslim sects.
"The goal of the enemy is to bring Islam to its knees and prevent the Shiite community from becoming a role-model," Ayatollah Khamenei said, addressing a group of eulogists on the occasion of the birth anniversary of Hazrat Fatemeh (AS), the beloved daughter of Prophet Mohammad (PBUH), the wife of Shiite Islam's first Imam and the mother of Shiites' second and third Imams.
The Supreme Leader underlined that the Shiism has access to unique possibilities and tools to confront the enemy's plots.
Ayatollah Khamenei pointed to the attempts made by the enemies to harm Muslim unity and sow discord between Shiite and Sunni Muslims, and said, "Creating rifts among Muslims is like a sword in the hands of the enemies of Islam …"
Iran has always attached crucial importance to paving the way for the enhancement of interaction and cooperation among Muslim nations in a bid to strengthen Muslim unity throughout the world.
In June 2013, Ayatollah Khamenei asked Muslim nations to grow united against the arrogant powers, warning that gaps in the Muslim community will create an opportunity for the Zionist regime to implement its plots against them.
"Unity and companionship among Muslims is an urgent obligation," Ayatollah Khamenei said in Tehran at the time.
He pointed out that massacre, bloodshed, blind terrorism and its related catastrophes as well as the opportunities created for the occupying Zionist regime are all outcomes of division and difference in the Islamic Ummah.