Iraq
Iraqi MP Blames Qatar for Annulment of Baghdad's Arms Deal with Moscow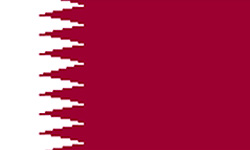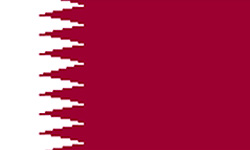 A senior Iraqi legislator took Qatar responsible for the annulment of an arms deal between Baghdad and Moscow, saying that Doha wants to see the weakening of Iraq.
"Qatar tried to send a group to Russia and cancel the weapons contract between Russia and Iraq so that Baghdad won't be equipped with Russian weapons and remain weak," Iskandar Vatout told FNA in Baghdad on Tuesday.
He said that Qatar attempts to keep Iraq weak in line with its regional and international goals.
Stressing that Iraq severely needs the Russian weapons, Vatout urged the Iraqi officials to revive the contract.
An Iraqi spokesman said on Monday that the country will renegotiate the massive weapons deal with Russia after Baghdad cancelled a $4.2 billion agreement that would have made Moscow Iraq's biggest supplier after the US.
"The Iraqi government has not signed any deal to buy weapons from Russia so far, but the process is ongoing to purchase weapons from Russia because of Iraq's needs," Government Spokesman Ali al- Dabbagh said in a statement.
He said Iraq's National Security Council had decided on Sunday to "fully renegotiate" with Moscow, and had formed a new committee to do so. "It will renegotiate with Russia to put an end to suspicions of corruption in the weapons deal," Dabbagh said.
Maliki's spokesman said on Saturday that the deal valued at more than $4.2 billion had been cancelled because of suspicions of corruption.
Had the announced deal been finalized and implemented, it would have made Russia Baghdad's biggest arms supplier after the United States.